Northern self-trained craftswoman
Northern self-trained craftswoman ...
en.mehrnews.com
09/06/2016 Culture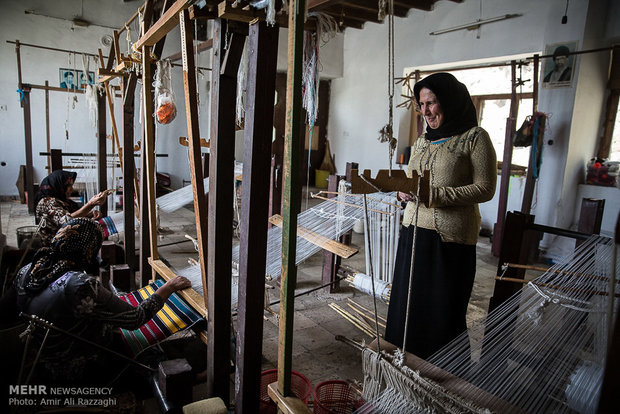 Keywords:#Alasht, #Alzheimer, #Culture, #En.mehrnews.com, #Iran, #MNA, #Mazandaran, #Nasrin, #Nasrin_Alizadeh, #News, #Savadkouh

News ID: 3681320 - Wed 8 June 2016 - 21:51
Culture
SARI, Jun. 08 (MNA) – Traditional fabric is an important part of Iran's handicrafts, deeply-rooted in the history.
Traditional fabrics had often featured forms and tales of the past only kept alive through traditional craftsmen and women. Nasrin Alizadeh, a self-trained artist of Alasht, Savadkouh, Mazandaran province. Born in 1977 into a rural family of 9 children. Having left school, Nasrin learned the art of fabrics from her elder sister and had been working tailoring traditional fabrics of jajim, shamad, local socks, etc. since 1993, with exhibitions displaying her crafts in diverse handicraft events and markets.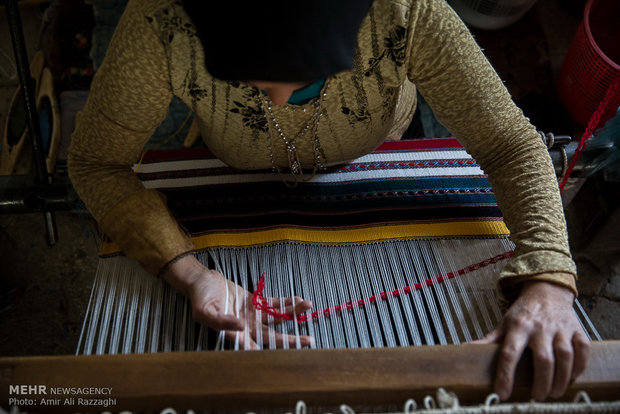 Nasrin's day begins with work in city's knitting and dyeing workshops run by provincial handicrafts office, where she works most of hours of her day. Back in home, she attends to service of her father who suffered Alzheimer's disease years ago and had been largely sedentary. Nasrin also engages in agricultural activities such as harvesting, collecting fruits, and planting local greenery.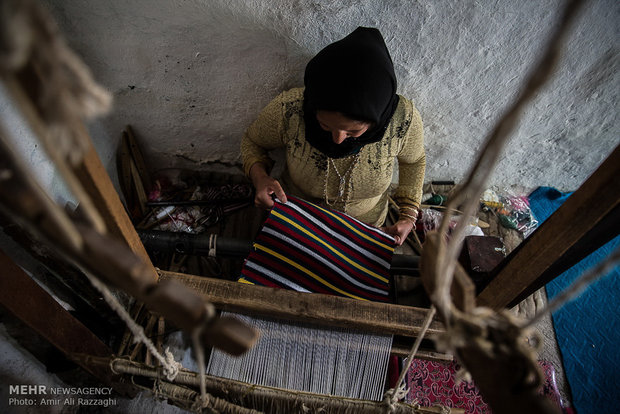 At home, she has a small workshop of her own to continue her textile industry, where she trains young interested public the art of weaving fabrics. Nasrin especially loves traditional textile machine (kerchal) and believes nothing had prevented her from loving the art and living in her hometown.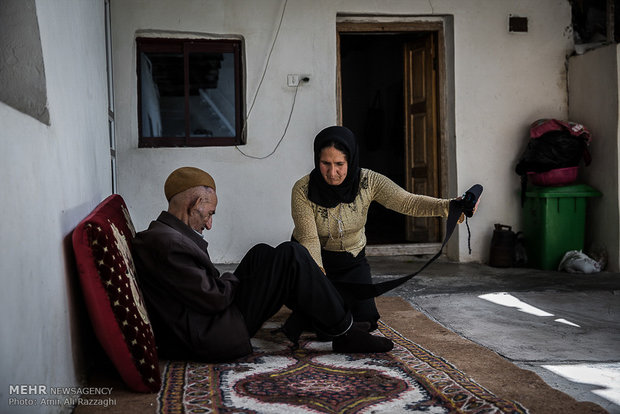 Monavvar Farrokhi, her mother died of heart stroke 35 years ago. Now, Nasrin lives with her 84-year-old father after her siblings married and had gone for their own lives.


Nasrin's only hope is that she will bring a boom for her beloved craft in Alasht and to transfer the art to the posterity.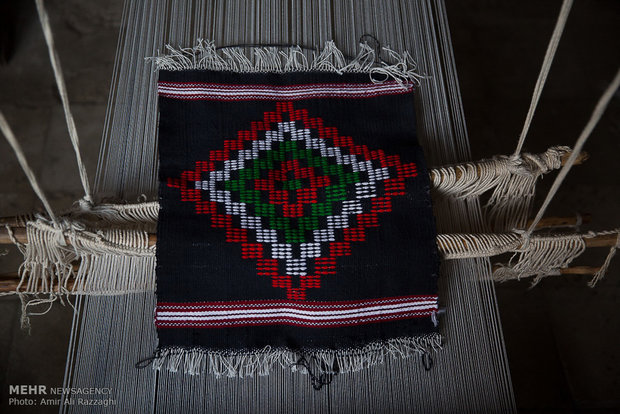 --- ---
...

Related articles based on keyword density
Street in Tehran named after Nelson Mandela ...
en.mehrnews.com 10/12/2014 Culture
Street in Tehran named after Nelson Mandela TEHRAN, Dec. 10 (MNA) – Africa Street in northern Tehran has been renamed after Nelson Mandela during a ce...View Details»

Iran, Turkey agree not to seal fuel tanks of transit trucks ...
en.mehrnews.com 10/12/2014 Auto
Iran, Turkey agree not to seal fuel tanks of transit trucks URMIA, Dec. 10 (MNA) – Deputy of transportation office of West Azerbaijan province announc...View Details»

70+ countries join Tehran Intl. Animation Fest. ...
en.mehrnews.com 10/12/2014 Fun
70+ countries join Tehran Intl. Animation Fest. TEHRAN, Dec. 10 (MNA) – 73 countries are participating in the 9th International Biennial Animation Fes...View Details»

Iran's volleyball snares historic Olympic berth after 52 years ...
en.mehrnews.com 05/06/2016 Sports
News ID: 3676230 - Sat 4 June 2016 - 16:02 Sports TEHRAN, Jun. 04 (MNA) – Iran national volleyball team beat Poland at the 2016 Olympic men's volleyb...View Details»

Darugheh House in Mashhad wins UNESCO conservation award...
en.mehrnews.com 05/09/2016 History
News ID: 3761524 - Mon 5 September 2016 - 13:02 Culture TEHRAN, Sep. 05 (MNA) – The conservation of Darugheh House in Mashhad was among the 13 winni...View Details»

---
EOF