Iran: Persia Oil and Gas Lands First Contract Under New Model
Iran: Persia Oil and Gas Lands First Contract Under New Model ...
naturalgaseurope.com
06/10/2016 Economy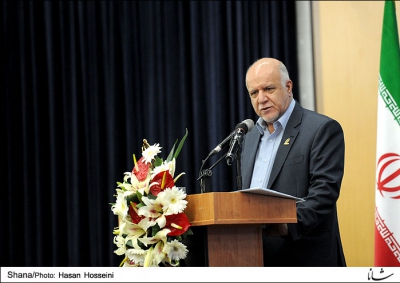 Keywords:#Ali_Khamenei, #Ayatollah, #Ayatollah_Ali_Khamenei, #Bijan_Zanganeh, #Hassan_Rouhani, #IPC, #Iran, #Iran_Petroleum_Contract, #Iranian, #Islamic, #Islamic_Revolutionary_Guard_Corps, #Khamenei, #National_Iranian_Oil_Co, #Naturalgaseurope.com, #Oil_Minister, #Persia, #Persia_Oil_and_Gas, #President, #Rouhani, #Shana, #Supreme_Leader, #Tehran, #Western
Iran inaugurates new contract model

* * * Iran has inaugurated its new contract model. The country signed its first deal under the new Iran Petroleum Contract (IPC), engaging Persia Oil and Gas Industry Development Co. to develop the second phase of the Yaran field and perform enhanced oil recovery on the Koupal field. Although the new contract model is designed to attract international oil companies to Iran's energy sector, contracts with domestic companies will be equally important for the government.
Under the IPC, Iran will establish joint ventures with oil companies — international and domestic — to jointly explore and develop fields. Persia Oil and Gas was one of eight firms approved by Tehran to work as local partners for international companies under the IPC. It is loosely affiliated with Setad Ejraiye Farmane Hazrate Emam (or Setad), a giant business organization directly under Supreme Leader Ayatollah Ali Khamenei that oversees roughly $100 billion in assets. By awarding the first contracts under the new model to a company linked to Setad, the National Iranian Oil Co. and Oil Minister Bijan Zanganeh likely hoped to silence criticism and questions over the contract model and whether it is in Iran's best interest.
Bijan Zanganeh (Credit: Shana)

* * * The IPC is primarily designed to draw Western companies, along with their money and technology, to develop the fields that are too old or challenging for Iran to develop itself. Unlike the previous model, under which companies received a predetermined lump sum payment for a contract, the IPC allows remuneration based on the amount of oil a company produces and the price of oil, a more appealing arrangement for investors. At the same time, however, Zanganeh and Iranian President Hassan Rouhani cannot afford to alienate key opposition stakeholders like those close to the more conservative clerical establishment and the Islamic Revolutionary Guard Corps. For political as well as economic reasons, most contracts for simpler projects will likely be awarded to domestic firms, and in many cases, international oil companies will be expected to work alongside Iranian companies.
In the next few months, Iran will probably focus on awarding and finalizing contracts with domestic firms, shifting its sights to international oil companies in 2017. Rouhani, however, may try to forestall deals with foreign firms until after the country's presidential election in May 2017.
--- ---
...

Related articles based on keyword density
IRAN NUCLEAR TALKS STUMBLE, EXTENDED UNTIL JULY ...
hosted.ap.org 24/11/2014 News
BY MATTHEW LEE AND GEORGE JAHN ASSOCIATED PRESS VIENNA (AP) -- Still facing significant differences between the U.S. and Iran, negotiators gave up on...View Details»

Forty years on from Iran's revolution: a judge's tale ...
msn.com 09/02/2019 Politics
By Parisa Hafezi Editor's note: The opinions in this article are the author's, as published by our content partner, and do not represent the views o...View Details»

Iran's Memory of War ...
foreignaffairs.com 02/12/2016 Military
By Pedestrian In May 2015, the Iranian Committee to Find Missing Soldiers of the Iran-Iraq War announced the discovery—and imminent return—of 270 bodi...View Details»

Rouhani Wins Re-election in Iran by a Wide Margin ...
nytimes.com 20/05/2017 News
By THOMAS ERDBRINKMAY 20, 2017 *** President Hassan Rouhani of Iran on May 13. With most of the votes from Friday's election counted, the Interior M...View Details»

The Woman Shaping Iran's Oil Future - Bloomberg Business...
bloomberg.com 14/01/2016 People
Can Elham Hassanzadeh get Iran's oil flowing again? By Peter Waldman *** Elham Hassanzadeh, in Tehran.Photographer: Fatemeh Behboudi for Bloomberg B...View Details»

---
EOF