Iranian minister says Boeing's huge deal with Iran Air to be finalized within days
Iranian minister says Boeing's huge deal with Iran Air to be finalized within days ...
bizjournals.com
02/11/2016 Auto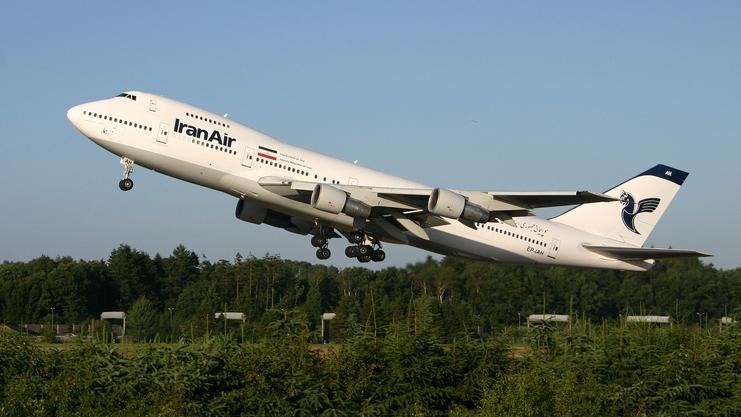 Keywords:#Airbus, #Andrew_McIntosh, #Azerbaijan, #Bizjournals.com, #Boeing, #Chicago, #Commercial, #Iran, #Iran_Air, #Iranian, #Islamic, #January, #Kashan, #Kazakhstan, #News, #September, #Tehran, #Tehran_Times, #Times, #Transport_Minister, #Turkmenistan
By Andrew McIntosh Staff Writer Puget Sound Business Journal
Boeing and Iran are "within days" of finalizing the details of Iran Air's massive order for 80 aircraft after it was approved by the U.S. government last month.
The details reportedly include moves by Boeing (NYSE: BA) and its rival Airbus, which has its own big deal with Iran, to grant companies In Iran a concession to make aircraft parts inside the Islamic country.
Boeing secured approval from U.S. authorities last month to start selling passenger jets… more

* * * Those details emerged from recent media reports from inside Iran, including the suggestion that Boeing would deliver an unspecified number of aircraft before the end of the Iranian calendar year, which is March 20, 2017.
Iranian Deputy Transport Minister Asghar Fakhrieh-Kashan offered those details in remarks published by The Tehran Times, the country's leading English-language newspaper.
A second report by the Azerbaijan-based Trend News Agency, which operates in Iran, Turkmenistan and Kazakhstan, quoted Fakhrieh-Kashan's boss, Iranian Transport Minister Abbas Akhondi, saying that both Boeing and Airbus were drafting "concessions" so unspecified aircraft parts could be made inside Iran.
Boeing Commercial Airplanes spokesman Paul R. Bergman said Tuesday the jet maker remains in talks with Iran Air, and any final sale "would have to adhere to the license we've been issued."
It's unclear if a parts concession is part of Boeing's license because it's not been made public. Bergman did not comment on that issue.
Boeing's blockbuster deal to sell up to 80 passenger jets to Iran includes 30 of its 777 jets and four 747-8 intercontinental aircraft. If it goes ahead, it will offer a much needed boost to Boeing's sluggish wide-body airplane sales — and the Puget Sound plants that manufacture them.
Boeing's export license also allows the Chicago-based manufacturer to sell 40 737 Max airplanes and six 737NG jets, which are all made in Renton. Under its deal with Iran, Boeing also agreed to help lease 29 additional 737s, but it's not clear whether the export license covers that.
Combined, the Iran Air deal totals $25 billion for Boeing at list prices, though larger orders of this magnitude typically enjoy discounts.
Airbus itself signed a deal for 112 to 118 planes earlier this year, but received a U.S. export license to ship only 20 planes to Iran so far, including A320s and A330 models.
Iranian politicians' public statements on the timing of aircraft deals must be viewed with some caution.
In January, Iranian political leaders said planes would start being delivered beginning in March 2016.
The U.S. government didn't actually authorize the export sales until late September, and no planes have been delivered so far.
Andrew McIntosh covers aerospace and manufacturing for the Puget Sound Business Journal.

--- ---
...

Related articles based on keyword density
Convention on the legal status of the Caspian Sea ...
en.wikipedia.org 12/08/2018 History
The Convention on the legal status of the Caspian Sea is a treaty signed at the Fifth Caspian Summit in Aktau, Kazakhstan, on 12 August 2018 by the pr...View Details»

Second post-JCPOA Airbus lands in Mehrabad ...
en.mehrnews.com 11/03/2017 Auto
News ID: 3928990 - Sat 11 March 2017 - 11:03 Economy TEHRAN, Mar. 11 (MNA) – An Airbus A330-200 left Toulouse–Blagnac Airport at 3:00 a.m. local time...View Details»

Media Scam? Iran and America Join Hands in Waging "The Global War on T...
globalresearch.ca 01/07/2014 Politics
By Prof Michel Chossudovsky Global Research, June 21, 2014 Following the incursion of jihadist rebels of the Islamic State of Iraq and the Levant (IS...View Details»

Iran's volleyball snares historic Olympic berth after 52 years ...
en.mehrnews.com 05/06/2016 Sports
News ID: 3676230 - Sat 4 June 2016 - 16:02 Sports TEHRAN, Jun. 04 (MNA) – Iran national volleyball team beat Poland at the 2016 Olympic men's volleyb...View Details»

Pan Am Flight 103 explodes over Scotland, Dec. 21, 1988 - POLITICO...
politico.com 21/12/1988 History
By Andrew Glass 12/21/15 12:01 AM EST On this day in 1988, Pan Am Flight 103, a Boeing 747 en route to New York from London, exploded over Lockerbie,...View Details»

---
EOF