Danesh-Ashtiani 'a political gymnast'
Danesh-Ashtiani 'a political gymnast' ...
aryanews.com
02/11/2016 Politics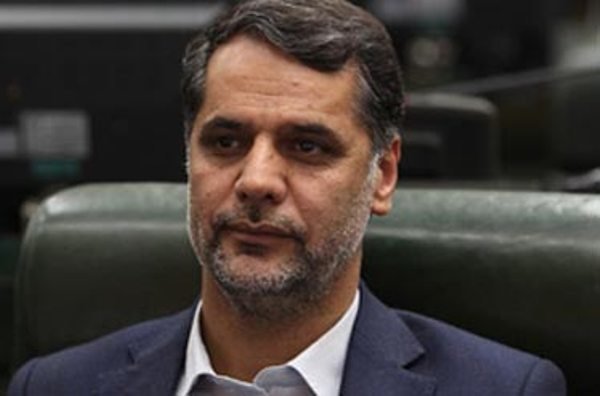 Keywords:#Aryanews.com, #Ayatollah, #Britain, #Fakhruddin_Ahmadi_Danesh-Ashtiani, #Iranian, #MNA, #Ministry_of_Education, #News, #Parliament, #Politics, #President, #Rafsanjani, #Revolution, #Rouhani, #Sacred, #Sacred_Defense, #Teachers, #Varamin

News ID: 3812257 - Tue 1 November 2016 - 13:58
Politics
TEHRAN, Nov. 01 (MNA) – A staunch Principlist and spokesperson of PNSFPC has leveled the harshest allegations against Rouhani's nomination for Ministry of Education.
Mr. Hossein Naghavi Hosseini who represents Varamin constituency in the Parliament, levelled serious allegations against Fakhruddin Ahmadi Danesh-Ashtiani in Parliament's session. Naghavi hosseini said Danesh-Ashtiani had insisted that a certain figure of the Sacred Defense literature be removed from the school textbooks, which seemed to Naghavi Hosseini an anathema and a sufficient cause for his rejection.
"He should not be linked to families of clerics which had served the Revolution and the system; any figure of some consequence would easily be corrupted as the examples of prime minister of war years and [Ayatollah] Montazeri well indicate," Naghavi Hosseini told the session.
He believed that the cabinet reshuffle was not to serve a public good, and reforms should have been made in ministries the problems of which were felt the most intense by the public; the public demand, Mr. Naghavi said, "is not reshuffle in areas of little impact on the public's life and economic situation; people need employment and welfare."
"This is an insult as well as error of judgement to nominate a figure who had been rejected for a different ministry; there is ample evidence that Mr. Danesh-Ashtiani had been a key figure in post-2009 presidential election unrest and was a close associate of the seditionist camp," said the Principlist representative; "this defies any common sense; we expect Mr. President addresses the financial corruption in the Teachers' Fund where 30 certain figures had enjoyed the lump sum of $ 2.2bn, which should have served the teachers of this country who serve the nation unassumingly; this is corruption and Mr. President would not help denying that," he emphasized.
Among the charges raised by Naghavi Hosseini is Danesh-Ashtiani's having been granted a bursary by Rafsanjani's administration to attend a university in Britain, and simultaneously he was allowed to teach in an Iranian school there; "anyone familiar with issues of bursary, well knows that how would it be difficult to meet the strict preconditions of being a teacher in an Iranian school abroad; however, Mr. Danesh-Ashtiani was such a figure to be allowed to teach using links he had in a system who fosters cronies for its well-paid positions," he said.
The last word also touched the issue of post-2009 presidential election unrest; "as the Leader has recommended, the seditionists should not be allowed to have positions in the government and this was an important redline and not to be tolerated," Naghavi concluded, calling the Parliament to cast votes of Nay for Mr. Danesh-Ashtiani.
--- ---
...

Related articles based on keyword density
Iran's 10th Parliament opens ...
en.mehrnews.com 28/05/2016 News
News ID: 3669624 - Sat 28 May 2016 - 09:47 Politics TEHRAN, May 28 (MNA) – The new round of Iran's parliament started work here on Saturday with a sp...View Details»

IRAN NUCLEAR TALKS STUMBLE, EXTENDED UNTIL JULY ...
hosted.ap.org 24/11/2014 News
BY MATTHEW LEE AND GEORGE JAHN ASSOCIATED PRESS VIENNA (AP) -- Still facing significant differences between the U.S. and Iran, negotiators gave up on...View Details»

Global "Elders" urge Iran to build on nuclear deal - The Washington Po...
washingtonpost.com 28/01/2014 Politics
TEHRAN, Iran — The former head of the United Nations urged Iran Monday to build on a historic deal reached with world powers in November and work towa...View Details»

Piercing the Veil of Iranian President-Elect Rouhani\'s Ideology: Goin...
diplomaticourier.com 18/07/2013 News
When it comes to profiling Iranian President-elect Hassan Rouhani, most analysts have been cautious about his seemingly moderate ideology. Rouhani ha...View Details»

Rouhani supporters win city council seats in Tehran...
presstv.ir 21/05/2017 News
*** A view a highway in northern Tehran Vote counting in Iran's city and village council elections is winding down across the country, with supporter...View Details»

---
EOF