Iran halts electricity exports to Turkey
Iran halts electricity exports to Turkey ...
en.mehrnews.com
06/11/2016 Import-Export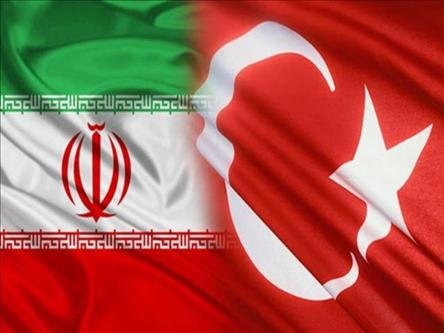 Keywords:#Economy, #En.mehrnews.com, #Energy_Ministry, #Iran, #Iranian, #Iraq, #MNA, #News, #Turkey, #Turkish

News ID: 3815544 - Sat 5 November 2016 - 15:27
Economy
TEHRAN, Nov. 05 (MNA) – Deputy energy minister announced that Iran has ceased exports of electricity to Turkey due to a 200-million-dollar debt on the part of the neighboring country.
Deputy Energy Minister Hoshang Falahatian noted that electricity exports to Turkey were terminated a few months ago adding "the main cause of the halt has been non-payment of outstanding debts by the Turkish firm who purchases power from Iran."
"Debts of the Turkish buyer amounts to about 200 million dollars," said the official adding "despite the hiatus in exports, talks have begun over settlement of debts and resumption of electricity exports to the neighboring state."
He expected that the Turkish firm will be able to retire its debts to Iran within four or five months; "exports will be resumed only if the Turkish sides pays off all existing debts."
Exports of Iranian electricity to Turkey have come to a halt at a time when Iraq, as the largest buyer of Iran's electricity, owes about one billion dollars to the Ministry of Energy.
Turkish media, on causes of the cessation in electricity imports, had previously announced that due to the high volume of spring rains in Turkey, the country's dams were overflowing with water and the increase in water inventory has led to a rise in electricity generation which in turn alleviated the need to import electricity from Iran.
Meanwhile, an official at Iran Power Transmission, Generation and Distribution Company (Tavanir) has recently underlined that the contract to export electricity to Turkey has not been terminated and is still valid.
Moreover, Daily Sabah had had earlier published in a report that the volume of Turkey's electricity imports experienced a 46 percent rise in the first half of the Iranian calendar year as compared with the same period a year ago.
On the other hand, the capacity for exports of Iranian electricity to Turkey was boosted two years ago following the construction of a 230-kilovolt transmission line.
Currently, Iran is able to export 400 megawatts of electricity to the neighboring country per hour thanks to construction and implementation of new transmission lines.
It is worth mentioning that Iran's Energy Ministry and a Turkish firm have recently inked a contract to produce new power plants worth four billion dollars.
--- ---
...

Related articles based on keyword density
Iran, Turkey agree not to seal fuel tanks of transit trucks ...
en.mehrnews.com 10/12/2014 Auto
Iran, Turkey agree not to seal fuel tanks of transit trucks URMIA, Dec. 10 (MNA) – Deputy of transportation office of West Azerbaijan province announc...View Details»

Media Scam? Iran and America Join Hands in Waging "The Global War on T...
globalresearch.ca 01/07/2014 Politics
By Prof Michel Chossudovsky Global Research, June 21, 2014 Following the incursion of jihadist rebels of the Islamic State of Iraq and the Levant (IS...View Details»

ISIS: The Spoils of the "Great Loot" in the Middle East - FPIF...
fpif.org 02/07/2014 Politics
Adding yet more warfare to the current crisis in the Middle East will perpetuate exactly what the imperial powers set out to do: tear an entire region...View Details»

Persian Gulf-Black Sea Corridor to be launched ...
en.mehrnews.com 12/04/2016 Auto
News ID: 3596719 - Tue 12 April 2016 - 12:21 Economy TEHRAN, Apr. 12 (MNA) – RMTO managing director has announced the finals agreement for creation o...View Details»

Nowruz inscribed in UNESCO list ...
en.mehrnews.com 30/11/2016 Culture
News ID: 3837441 - Wed 30 November 2016 - 16:49 Culture TEHRAN, Nov. 30 (MNA) – The multinational case of Nowruz, the traditional Iranian festival of...View Details»

---
EOF