Riyadh condemns 15 for spying for Tehran in trial Amnesty slams as travesty
Riyadh condemns 15 for spying for Tehran in trial Amnesty slams as travesty ...
japantimes.co.jp
07/12/2016 Military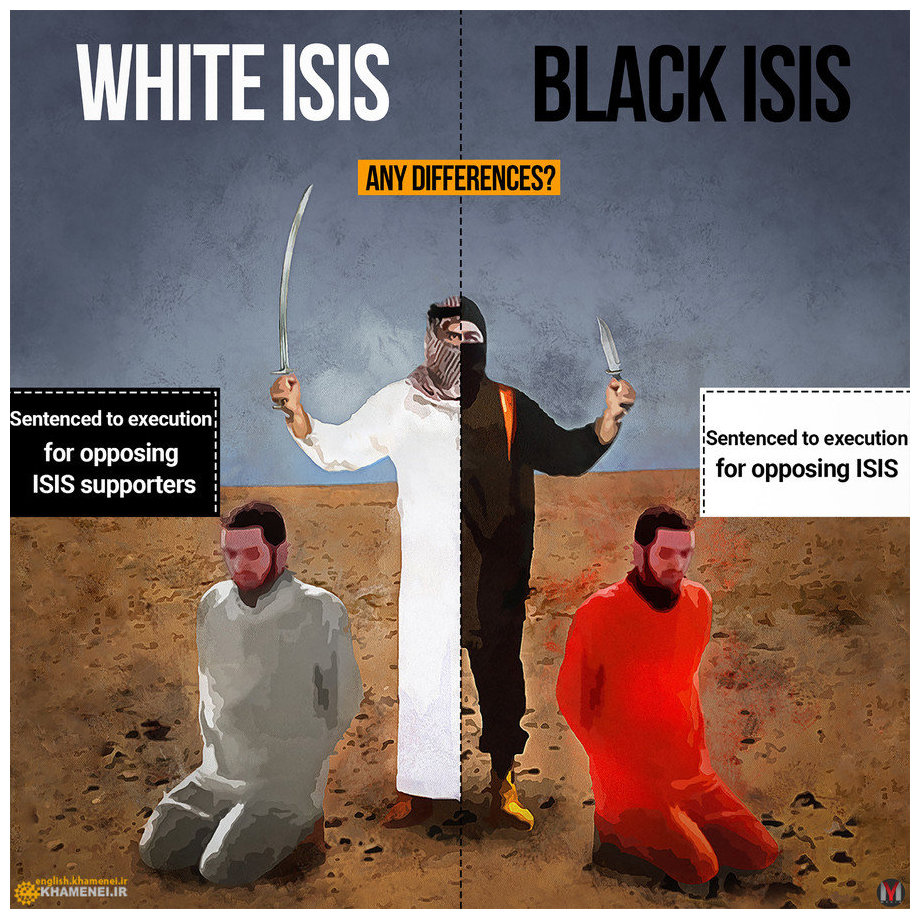 Keywords:#AFP, #Afghan, #Ali_Khamenei, #Amnesty_International, #Arabia, #Ayatollah, #Ayatollah_Ali_Khamenei, #Bahram_Ghasemi, #Foreign_Ministry, #IRNA, #Iran, #Iranian, #Islamic, #Islamic_Republic, #Islamic_Republic_of_Iran, #January, #Japantimes.co.jp, #Khamenei, #Mideast, #Persian, #Persian_Gulf, #Riyadh, #Saudi, #Saudi_Arabia, #Shiite, #Sunni, #Tasnim, #Tehran
RIYADH/TEHRAN – A court in Saudi Arabia on Tuesday sentenced 15 people to death and several others to prison terms in a case involving an alleged Iranian spy cell, a sign of the continuing tension between the two Mideast powers.
A Riyadh criminal court handed down its ruling to the 32 people who were charged, including 30 Saudis, one Iranian and one Afghan national. The defendants' names were not made public and Amnesty International criticized the proceedings as "a travesty of justice and a serious violation of human rights."
In Tehran, Iranian Foreign Ministry spokesman Bahram Ghasemi denied any link between his country and the defendants, the semi-official Tasnim news agency reported.
Saudi state media reported in February that those charged were accused of establishing a spy ring in collaboration with Iranian intelligence and providing Iran with highly sensitive information on the Saudi military.
The reports said they also were charged with seeking to commit acts of sabotage against Saudi economic interests, inciting sectarian strife, recruiting others for espionage and participating in anti-government protests.
Amnesty International said two of the 32 were acquitted. It said those charged were arrested between 2013 and 2014 without warrants, "were repeatedly interrogated without a lawyer" and were forced into signing confessions.
"Sentencing 15 people to death after a farcical trial which flouted basic fair trial standards is a slap in the face for justice," Samah Hadid, an Amnesty official, said in a statement.
Tensions have been high between Shiite power Iran and Sunni-ruled Saudi Arabia since January, when the kingdom executed a prominent Shiite cleric along with 46 others.
Saudi Arabia cut diplomatic relations to Iran after protesters stormed and ransacked two Saudi diplomatic posts in the Islamic Republic.
Iran on Tuesday called Saudi charges of espionage "baseless" after a court in the Sunni kingdom announced death sentences for 15 people it said had spied for Tehran.
"Saudi Arabia must not seek to bring baseless accusations against Iran with the intention of political gains and increasing tensions in the region," foreign ministry spokesman Bahram Ghasemi said.
"Iran has had no activity against international law and diplomatic principles in Saudi Arabia," he said, quoted by state news agency IRNA.
He said Riyadh had not passed on "any information to the Islamic Republic of Iran regarding the alleged Iranian person" reportedly among the accused.
"Iran's principle policy toward Persian Gulf countries is mutual respect, good neighborliness, and no interference in domestic affairs of other countries," said Ghasemi.
A Saudi court earlier on Tuesday condemned 15 people to death for spying for the Sunni kingdom's regional rival Iran, local media and a source close to the case said.
The source told AFP that most of the 15 Saudis were members of the kingdom's Shiite minority.
Their trial opened in February, a month after Riyadh cut diplomatic ties with Tehran over the burning of the Saudi Embassy and a consulate by Iranian demonstrators protesting the kingdom's execution of Shiite cleric Nimr al-Nimr.
The 15 were among a group of 32 people tried over the espionage allegations, Alriyadh newspaper said.
Some of the defendants were accused of meeting Ayatollah Ali Khamenei, the supreme leader of predominantly Shiite Iran.
Two of the group were acquitted while the rest received jail sentences of between six months and 25 years.
Apart from one Iranian and an Afghan, all of the defendants were Saudis. The source said that one of the two acquitted was a foreigner.
--- ---
...

Related articles based on keyword density
Media Scam? Iran and America Join Hands in Waging "The Global War on T...
globalresearch.ca 01/07/2014 Politics
By Prof Michel Chossudovsky Global Research, June 21, 2014 Following the incursion of jihadist rebels of the Islamic State of Iraq and the Levant (IS...View Details»

IRAN NUCLEAR TALKS STUMBLE, EXTENDED UNTIL JULY ...
hosted.ap.org 24/11/2014 News
BY MATTHEW LEE AND GEORGE JAHN ASSOCIATED PRESS VIENNA (AP) -- Still facing significant differences between the U.S. and Iran, negotiators gave up on...View Details»

Beware ISIL, Iran's Rouhani warns 'petrodollar' states - Yahoo News...
news.yahoo.com 22/06/2014 Politics
Tehran (AFP) - Iran's President Hassan Rouhani warned on Sunday that Muslim states which funnel petrodollars to jihadist Sunni fighters wreaking havoc...View Details»

Saudi Arabia to execute 15 people over spying for Iran ...
rt.com 07/12/2016 Military
Saudi Arabia has sentenced at least 15 people to death accused of leaking details on the Saudi military and national security to Iran. The majority o...View Details»

Iran's water crisis the product of decades of bad planning - The Washi...
washingtonpost.com 03/07/2014 Nature
By Jason Rezaian July 2 at 7:00 AM Follow @jrezaian TEHRAN — Iran is headed for a water shortage of epic proportions, and little is being done to re...View Details»

---
EOF