Melli Bank PLC joins TARGET2 system
Melli Bank PLC joins TARGET2 system ...
en.mehrnews.com
21/12/2016 Economy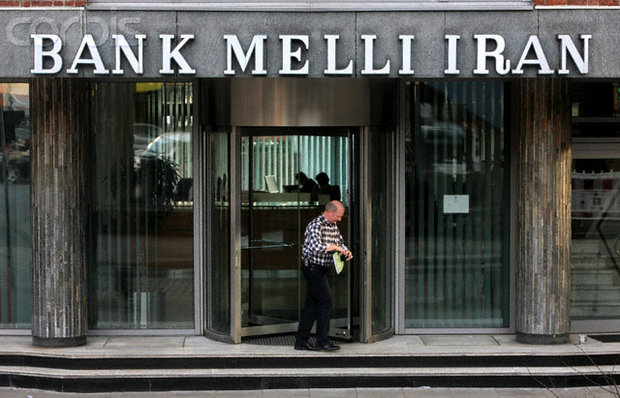 Keywords:#BMI, #Bank_Melli, #Bank_Melli_Iran, #Bank_Sepah, #Economy, #En.mehrnews.com, #Europe, #European, #Frankfurt, #Germany, #Iran, #Iranian, #JCPOA, #Joint_Comprehensive_Plan_of_Action, #MNA, #Melli_Bank, #News, #Persia, #Persia_International, #Persia_International_Bank, #Sepah, #UK

News ID: 3855187 - Tue 20 December 2016 - 21:52
Economy
TEHRAN, Dec. 20 (MNA) – A Bank Melli Iran (BMI) official said Melli Bank PLC, a BMI subsidiary, has been connected to the real-time gross settlement (RTGS) system for the Eurozone dubbed TARGET2.
Gholamreza Panahi, Member of the Board of Directors of Bank Melli Iran, said the connection enables speedy and final settlement of national and cross-border payments in the Eurozone.
He underlined that Melli Bank PLC, a wholly owned UK subsidiary of Bank Melli Iran, was ready to offer brokerage services to Iranian banks for euro payments in Europe.
The official recalled that TARGET2 is the RTGS system for the euro, offered by the Eurosystem and is used for the settlement of central bank operations, large-value euro interbank transfers as well as other euro payments; "it provides real-time processing, settlement in central bank money and immediate finality."
The connection to the payment system used in the European System of Central Banks (ESCB) marks an achievement of the Joint Comprehensive Plan of Action (JCPOA) and Persia International Bank PLC had also previously joined TARGET2 through central bank of Germany.
Additionally, Frankfurt branch of Iran's Bank Sepah has also managed to make payment transactions in TARGET2 in the ear emerged after JCPOA.
All in all, foreign branches of Iranian banks, following JCPOA implementation, have launched extensive plans to return to cross-border payments though they require to upgrade their information and systems in the first place.
--- ---
...

Related articles based on keyword density
Commerzbank settles US charges for Iranian deals ...
dw.de 13/03/2015 Economy
Commerzbank has agreed to pay a hefty sum in a settlement with US regulators over illegal transactions with companies in Iran and Sudan. The dealings ...View Details»

Iran's tourism industry flourishing ...
en.mehrnews.com 22/09/2017 Fun
News ID: 4093358 - Fri 22 September 2017 - 10:21 Culture TEHRAN, Sep. 22 (MNA) – Statistics shows that Iran is currently ranked 15th in terms of tour...View Details»

Zarif: US blockage of $3.5bn Iranian assets banditry ...
en.mehrnews.com 29/04/2017 Politics
News ID: 3964862 - Sat 29 April 2017 - 13:00 Economy TEHRAN, Apr. 29 (MNA) – Iran's foreign minister described confiscation of 3.5 billion dollars of...View Details»

Foreign states pay $13bn of debt to Iran ...
en.mehrnews.com 01/11/2016 Economy
News ID: 3811925 - Tue 1 November 2016 - 09:55 Economy TEHRAN, Nov. 01 (MNA) – An official announced that the UAE, Britain's Shell and India have res...View Details»

Iran, US hold talks on direct flights ...
en.mehrnews.com 24/01/2016 Auto
News ID: 3032306 - Sun 24 January 2016 - 13:28 Economy TEHRAN, Jan. 24 (MNA) – Iran Air CEO has announced that negotiations are in progress for condu...View Details»

---
EOF