Persian Parrotia an alternative to Bradford pear
Persian Parrotia an alternative to Bradford pear ...
jacksonprogress-argus.com
06/01/2017 Green Life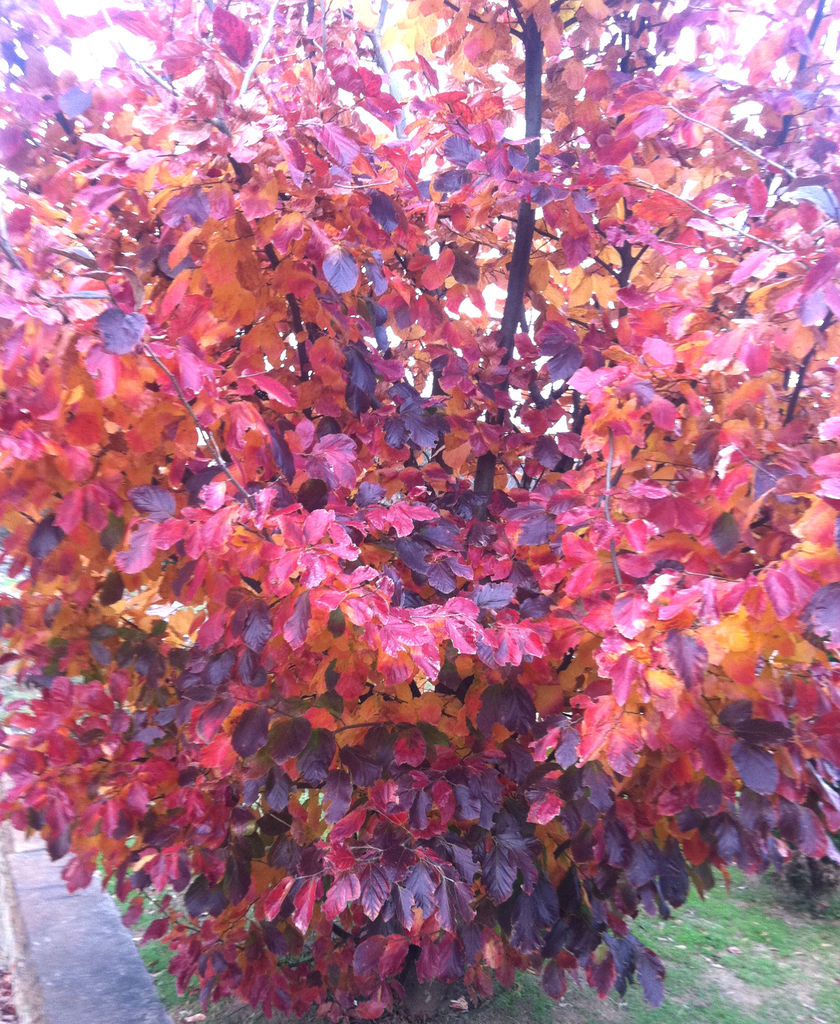 Keywords:#Georgia, #Jacksonprogress-argus.com, #Persian, #Persian_Parrotia
By Arty Schronce
Special to the Progress-Argus
Persian Parrotia can be very colorful in the fall and is a good alternative to the problematic Bradford pear. (Special Photo: Arty Schronce/Georgia Department of Agriculture)

* * * Question: I saw some small trees with colorful foliage planted along a street. I was told they were parrotias. Can you give me more information about them?
Answer: Persian parrotia (Parrotia persica), sometimes simply called parrotia, is a desirable but relatively uncommon small to medium-sized tree. It is sometimes grown as a very large shrub while young. One of its most is valued characteristics is its fall foliage with a broad range of colors from maroon to crimson to scarlet and gold. As the tree matures, its bark begins to exfoliate revealing shades of gray and brown, making it an especially nice feature in the winter landscape. Parrotia's rosy flowers in early spring are attractive, but not particularly showy.
Although it may be a little harder to find than some other trees, Persian parrotia is worth seeking. It is an excellent alternative to the overplanted and problematic Callery pears such as the Bradford pear.
--- ---
...

Related articles based on keyword density
Ganjeh Taken Back From Ottomans...
1host2u.com 05/07/1606 History
The epic defeat of Ottoman army of 100,000 men headed by Sinan Pasha in 1605 provided Shah Abbas the morals to complete his conquest of Greater Azarba...View Details»

190 years pass since signing of Turkmenchay treaty ...
en.apa.az 11/02/2018 History
Some 190 years have passed since the signing of the Treaty of Turkmenchay, which had a decisive impact on the destiny of Azerbaijan. The treaty conc...View Details»

Persian composer Pezhman Mosleh celebrates Nelson Mandela | Georgia St...
straight.com 01/08/2013 Arts
by Charlie Smith Here\'s something that you won\'t find on CNN or Fox News: a Persian musical tribute to former South African president Nelson Mande...View Details»

Peace Treaty Signed With Ottoman Empire...
1host2u.com 29/03/1555 History
After long years of wars that devastated both countries, the Ottoman and the Safavi Empires signed a peace treaty on May, 29, 1555 that brought peace ...View Details»

Sukhumi Taken Back From Roman Occupation...
1host2u.com 23/09/542 History
During the second round of the Persian-Roman wars that started in 359 A.D., the Iranian army took back the port city of Sukhumi from the occupiers, th...View Details»

---
EOF