Persian-Language Manoto TV Switches in SD and HD to Eutelsat Satellites
Persian-Language Manoto TV Switches in SD and HD to Eutelsat Satellites ...
satnews.com
31/01/2017 Fun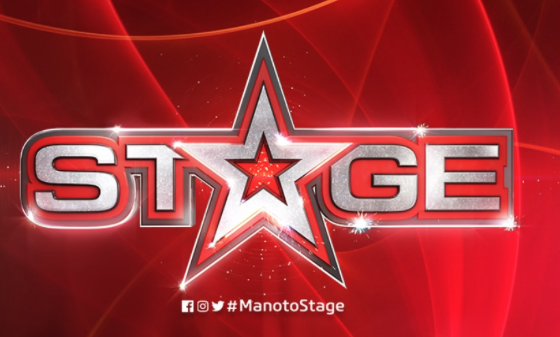 Keywords:#Communications, #Europe, #Iran, #London, #Manoto, #Middle_East, #Paris, #Persian, #Persian-speaking, #President, #Satnews.com, #Vice_President
Persian-language channel Manoto TV has completed its switch in SD and HD versions to the EUTELSAT 7B satellite operated by Eutelsat Communications (Paris:ETL). The channel is now available exclusively from Eutelsat's HOTBIRD satellites and EUTELSAT 7B that together form a single neighborhood for Persian-speaking viewers in Europe, the Middle East and Iran.
This London-based free-to-air channel owned by Marjan Television NetworkBroadcasting offers documentaries, films, series, original entertainment and news, and has rapidly gained market share since its launch on HOTBIRD in 2010.
More than two million HOTBIRD homes in Iran are already equipped for dual-feed reception from HOTBIRD and the adjacent EUTELSAT 7B satellite in order to benefit from the improved image quality of Manoto TV in HD and a diverse line-up of free-to-air content.
Ghassan Murat, Vice President Business Development and Strategy, Eutelsat Middle East said: "Eutelsat is proud to consolidate our exclusive relationship with Manoto TV and in doing so to add to the unrivaled line-up of quality Persian content that viewers can watch using a single dish pointed to our popular HOTBIRD satellites and EUTELSAT 7B."
Robert Le Merle, Manoto's Operations Director added, "Manoto TV has become the most popular Persian-language channel by staying ahead of the competition. Viewer expectations are rising all the time. The audience won't settle for cheap pop-up channels anymore. We want to deliver the best experience for our viewers with larger scale production and high resolution pictures. We are working with Eutelsat to deliver premium quality entertainment into this growing market. Many satellite providers in this territory can only grab short-term opportunities. We need to work with a company that has a vision for the future. Eutelsat shares our vision."
http://www.eutelsat.com
--- ---
...

Related articles based on keyword density
ISIS: The Spoils of the "Great Loot" in the Middle East - FPIF...
fpif.org 02/07/2014 Politics
Adding yet more warfare to the current crisis in the Middle East will perpetuate exactly what the imperial powers set out to do: tear an entire region...View Details»

Iran Hotels Fill Up as Rouhani's Rapprochement Lifts Tourism ...
bloomberg.com 22/05/2014 Sports
By Golnar Motevalli May 21, 2014 Beyond the vast sun-drenched courtyard of Esfahan's Imam Mosque and its intricate 17th-century tiled stalactites, a...View Details»

Iran's water crisis the product of decades of bad planning - The Washi...
washingtonpost.com 03/07/2014 Nature
By Jason Rezaian July 2 at 7:00 AM Follow @jrezaian TEHRAN — Iran is headed for a water shortage of epic proportions, and little is being done to re...View Details»

Sorry, Mike Pence. The last thing Europe needs is confrontation with I...
washingtonpost.com 24/02/2019 Politics
By Carl Bildt Contributing columnist February 20 Is the Trump administration deliberately searching for a casus belli for direct military confrontati...View Details»

The power of the Persian's faith: Beauty of the Pleiades...
aucegypt.edu 23/10/2013 News
Turki Al-Faisal October 22, 2013 There is a tradition that states that the Prophet Muhammad, (PBUH), once gestured towards his Persian companion S...View Details»

---
EOF