ME largest Veterinary Hospital opens in Tehran
ME largest Veterinary Hospital opens in Tehran ...
en.mehrnews.com
07/02/2017 Nature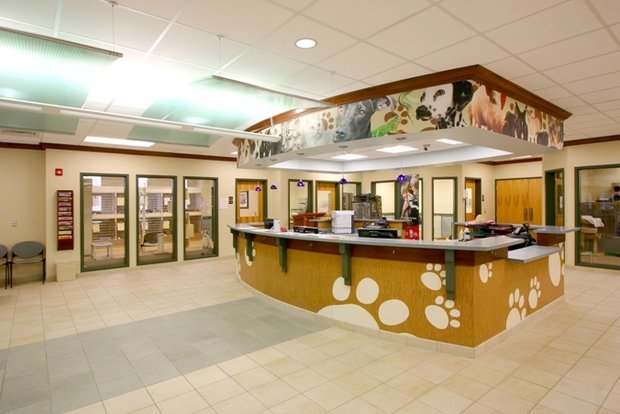 Keywords:#Ayatollah, #Economy, #En.mehrnews.com, #Hospital, #Iran, #Iran_Veterinary_Organization, #Javadi, #MNA, #Middle_East, #News, #Tehran, #Veterinary_Hospital

News ID: 3899605 - Tue 7 February 2017 - 10:54
Economy
TEHRAN, Feb. 07 (MNA) – Sponsored by Iran Veterinary Organization (IVO), the Middle East's largest veterinary hospital began operation in Tehran on Monday.
Speaking on the sidelines of the opening ceremony, Masoud Hashemzadeh attached great importance to expansion of veterinary hospitals in a bid to prevent spread of common diseases between humans and animals; "in recent years, the number of these hospitals offering services to pets has reached a total of 60 in various provinces."
He pointed to the religious issues raised about pet care and added "Ayatollah Javadi-Amoli has written a book about animal rights which remains a good source in this regard."
Deputy diagnosis and treatment of Iran Veterinary Organization (IVO) went on to note that core treatment policies for animals was to offer different services depending on the type of animal, methods of their catering and their habitats.
He underlined that IVO, to this end, had classified animals into three broad categories of rural, tribal and industrial like livestock and poultry centers, pets and zoos.
Also during the ceremony, Head of Tehran Veterinary Department Ali Asghar Barainejad said 250 veterinary health care centers were active in Tehran which comprise health care centers, veterinary clinics and hospitals.
"The number of hospitals devoted to animals has reached 16 given the opening of the Middle East Veterinary Hospital," he continued.
He further expressed hope that the measure will prevent spread diseases shared by humans and animals.
The largest and best-equipped veterinary hospital of the Middle East became operational on Monday in Tehran with presence of officials from the Iran Veterinary Organization (IVO).
Middle East Veterinary Specialty Hospital, in collaboration with a group of veterinary professionals in different disciplines, will offer services for diagnosis and treatment of diseases of small domestic animals, pet birds as well as exotic animals.
The hospital possesses clinical pathology, pharmacy, shop, emergency as well as dental and inpatient centers for animals.
--- ---
...

Related articles based on keyword density
Iran's volleyball snares historic Olympic berth after 52 years ...
en.mehrnews.com 05/06/2016 Sports
News ID: 3676230 - Sat 4 June 2016 - 16:02 Sports TEHRAN, Jun. 04 (MNA) – Iran national volleyball team beat Poland at the 2016 Olympic men's volleyb...View Details»

Street in Tehran named after Nelson Mandela ...
en.mehrnews.com 10/12/2014 Culture
Street in Tehran named after Nelson Mandela TEHRAN, Dec. 10 (MNA) – Africa Street in northern Tehran has been renamed after Nelson Mandela during a ce...View Details»

Iran, Turkey agree not to seal fuel tanks of transit trucks ...
en.mehrnews.com 10/12/2014 Auto
Iran, Turkey agree not to seal fuel tanks of transit trucks URMIA, Dec. 10 (MNA) – Deputy of transportation office of West Azerbaijan province announc...View Details»

70+ countries join Tehran Intl. Animation Fest. ...
en.mehrnews.com 10/12/2014 Fun
70+ countries join Tehran Intl. Animation Fest. TEHRAN, Dec. 10 (MNA) – 73 countries are participating in the 9th International Biennial Animation Fes...View Details»

Iran has intel on Saudi ties to Tehran terror attacks ...
en.mehrnews.com 13/06/2017 Politics
News ID: 4003941 - Tue 13 June 2017 - 15:26 Politics OSLO, Jun. 13 (MNA) – Foreign Minister Zarif said Iran has obtained intelligence that terrorists...View Details»

---
EOF