NIOC discovers 13 new oil, gas fields
NIOC discovers 13 new oil, gas fields ...
en.mehrnews.com
15/02/2017 Economy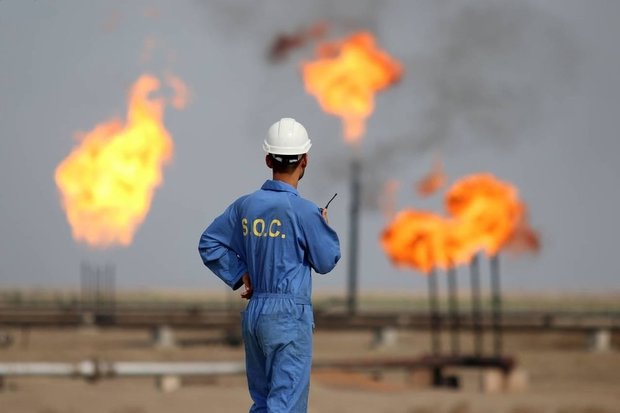 Keywords:#Ahwaz, #Economy, #En.mehrnews.com, #Fars, #Fars_Province, #Hormozgan, #Iranian, #Khuzestan, #MNA, #NIOC, #National_Iranian_Oil_Company, #News, #Sepehr

News ID: 3906038 - Mon 13 February 2017 - 19:13
Economy
TEHRAN, Feb. 13 (MNA) – An NIOC official said 13 new oil and gas fields have been discovered which contain 6.5 billion barrels of oil and about 62 trillion cubic feet of gas.
Speaking at a press conference on Monday Morning, Director of Exploration Department at National Iranian Oil Company (NIOC) Seyed Saleh Hendi said since 2014, a total of nine new gas fields, 4 new oil fields as well as one a new natural gas reservoir have been uncovered.
The official said the volume of discovered oil reserves since 2013 has mounted to 6.5 billion cubic meters asserting "additionally, the recently discovered fields are estimated to have an aggregate total of about 62.5 trillion cubic feet of gas in place."
He pointed to discovery of Pazan new gas field in the south of Fars Province with a volume of 19.5 trillion cubic feet adding "the field is estimated to contain about 312 million barrels of gas condensate."
Krathong was yet another newly uncovered gas field mentioned by Hendi who said "the volume of gas in place in the reserve reached 16.4 trillion cubic feet while the figure for gas condensate stands at around 261 million barrels."
The NIOC official said Charak gas field was located in Hormozgan province with 17.4 trillion cubic feet of gas in place as well as 174 million barrels of gas condensate.
Yademan oil field has been unearthed 65 kilometers south of Ahwaz with 2.8 billion barrels of crude in place, reported the official concluding "moreover, another new oilfield entitled Sepehr has been discovered in Khuzestan province and holds 2.2 billion barrels of crude oil."
--- ---
...

Related articles based on keyword density
NIOC, Sinopec ink oil deal ...
en.mehrnews.com 17/05/2016 History
News ID: 3660857 - Tue 17 May 2016 - 10:44 Economy TEHRAN, May 17 (MNA) – An NIOC official has reported on the signing of a new crude and condensate ...View Details»

First FPSO vessel arrives in Persian Gulf ...
en.mehrnews.com 12/02/2017 News
News ID: 3904124 - Sat 11 February 2017 - 16:27 Economy TEHRAN, Feb. 11 (MNA) – An official has reported on arrival of the first Floating Production,...View Details»

Ahwaz, Tbilisi launch direct flight...
en.mehrnews.com 26/06/2017 Auto
News ID: 4014272 - Sun 25 June 2017 - 12:00 Economy TEHRAN, Jun. 25 (MNA) – Head of Khuzestan Province Airports said a two-way flight route started ...View Details»

Iran, Turkey agree not to seal fuel tanks of transit trucks ...
en.mehrnews.com 10/12/2014 Auto
Iran, Turkey agree not to seal fuel tanks of transit trucks URMIA, Dec. 10 (MNA) – Deputy of transportation office of West Azerbaijan province announc...View Details»

Austria's Oberbank transacting with 21 Iranian banks: CEO ...
en.mehrnews.com 09/03/2017 Economy
News ID: 3927965 - Thu 9 March 2017 - 16:44 Economy TEHRAN, Mar. 09 (MNA) – Franz Gasselsberger, the CEO of Austria's Oberbank is visiting Tehran at ...View Details»

---
EOF