Iranian antiques to go on display in Germany
Iranian antiques to go on display in Germany...
en.mehrnews.com
15/03/2017 History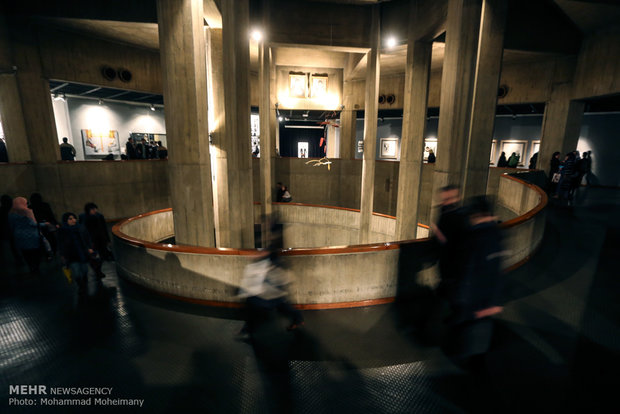 Keywords:#Cultural_Heritage, #Cultural_Heritage_Organization, #Cultural_Heritage,_Handcrafts_and_Tourism_Organization, #Culture, #En.mehrnews.com, #European, #France, #French, #Germany, #Handcrafts, #Handcrafts_and_Tourism_Organization, #Iran, #Iranian, #Iran's_National_Museum, #Lut, #MNA, #Mehr_News, #News, #Persian, #Tehran, #UK, #UNESCO, #World_Heritage
News ID: 3933258 - Wed 15 March 2017 - 12:27
Culture
TEHRAN, Mar. 15 (MNA) – 425 pieces of Iranian antiques have been sent to Germany to be displayed as part of a 'Water and Desert' Exhibition on 13 April 2017, deputy head of Iran Cultural Heritage Organization said Wed.
Mohammad Hassan Talebian, Deputy Head of Iran Cultural Heritage, Handcrafts and Tourism Organization, told Mehr News that the exhibition of 425 pieces of Iranian historical and valuable objects scheduled for display in Germany on 13 April is especially important since the two cases of Iran's Lut desert and the Persian Qanats were inscribed in UNESCO World Heritage List in August; "the theme of the exhibition is water and desert and it was important to us to introduce these two cases on the international scene," he added.
"We are currently in talks with a number of European countries such as France, Germany and UK for organizing an exhibition of their antiquities in Iran," he said.
He went on to add, "the exhibition of a number of antique pieces from the Louvre Museum will be definitely hold in Iran. Our experts are expected to visit France soon in order to choose the pieces for display in Tehran."
The display of a number of antique pieces from the prestigious French museum in Iran is in line with an agreement signed between Iran's National Museum and the Louvre last April.
According to Talebian, insurance issues are the only obstacle to having more exhibitions of this kind in Iran.
--- ---...

Related articles based on keyword density
Iran's volleyball snares historic Olympic berth after 52 years ...
en.mehrnews.com 05/06/2016 Sports
News ID: 3676230 - Sat 4 June 2016 - 16:02 Sports TEHRAN, Jun. 04 (MNA) – Iran national volleyball team beat Poland at the 2016 Olympic men's volleyb...View Details»

Iran's tourism industry flourishing ...
en.mehrnews.com 22/09/2017 Fun
News ID: 4093358 - Fri 22 September 2017 - 10:21 Culture TEHRAN, Sep. 22 (MNA) – Statistics shows that Iran is currently ranked 15th in terms of tour...View Details»

Japanese dance group 'Siro-A' lights up Iranian stage at 35th FITF ...
en.mehrnews.com 27/01/2017 Fun
News ID: 3886385 - Wed 25 January 2017 - 21:50 Culture TEHRAN, Jan. 25 (MNA) – The video projection dance group 'Siro-A' from Japan turned the theate...View Details»

'Nothing left' if Iran hit Saudi facility: FM Zarif ...
aljazeera.com 23/09/2019 Politics
War of words over Saudi oil attacks with the US continues as Iranian leaders arrive for the UN General Assembly. 23 Sep 2019 18:01 GMT Tensions in the...View Details»

Iran, Italy kick off restoration work in Pasargadae ...
en.mehrnews.com 16/10/2016 History
News ID: 3796098 - Sat 15 October 2016 - 21:00 Culture TEHRAN, Oct. 15 (MNA) – A team of Iranian and Italian experts have begun restoration work in P...View Details»

---
EOF