UNL Iranian Student Organization hosts Nowruz celebration March 19 ...
dailynebraskan.com
17/03/2017 Culture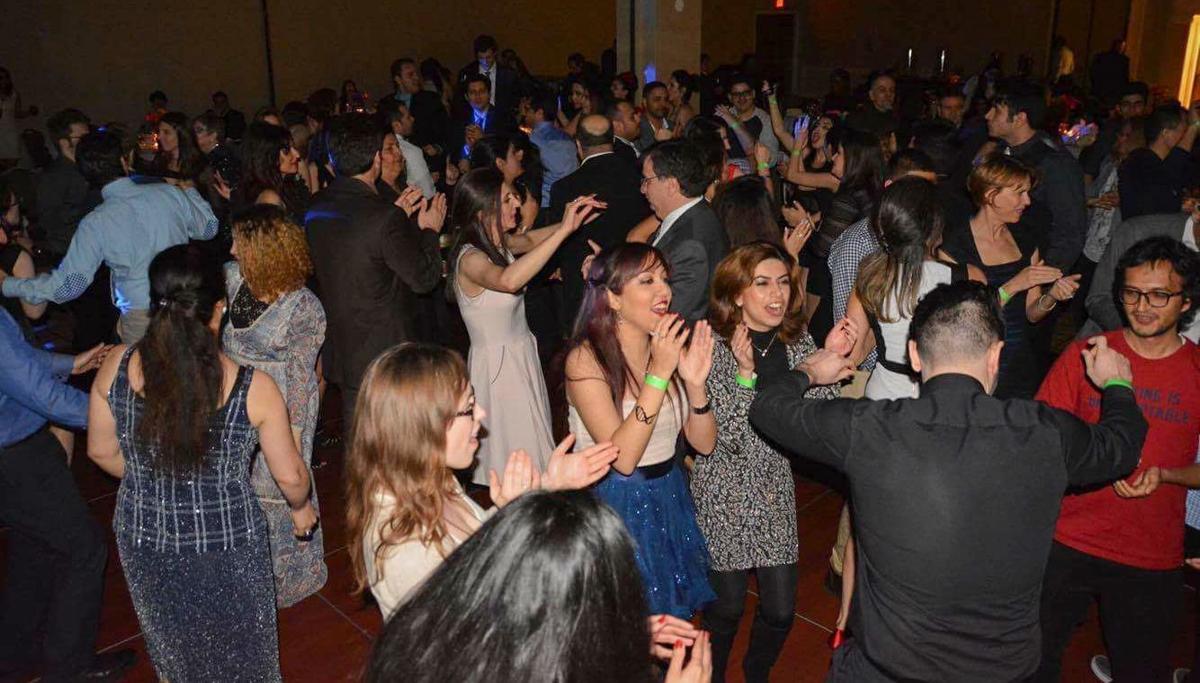 Keywords:#Chaharshanbe_Suri, #Dailynebraskan.com, #Farsi, #Iran, #Iranian, #Lincoln, #Nowruz, #Persian, #Ph.D, #UNL, #University, #University_of_Nebraska
By Alex Paun
Unbeknownst to many University of Nebraska-Lincoln students, Nowruz, which translates to "new day" in Farsi, is the Iranian celebration of the vernal equinox and the beginning of the Persian New Year.
On March 19, the Iranian Student Organization will host its annual Nowruz celebration at the Lincoln Marriott Cornhusker Hotel at 6 p.m.
The event, dating back as far as 3,000 B.C., will feature Iranian dancing, music, food and other traditional Persian New Year activities.
Commonly known as IrSO, the club was founded at UNL nearly a decade ago, but students on campus have informally celebrated the holiday for a long time.
"Iranian students have gotten together to celebrate Nowruz since the '70s and '80s," Majid Nabavi, IrSO's faculty advisor, said. "But after the revolution in Iran fewer and fewer students were around to make an organization."
Luckily, more student visas were issued in 2005, and within a few years UNL's Iranian student population grew to the point where there was enough interest to form a student organization, according to Nabavi.
IrSO's main purpose is to stimulate awareness and understanding of the culture, heritage and traditions of Iran, Nabavi said. The club also focuses on providing educational opportunities related to Iranian issues and addressing misconceptions about Iranian culture.
Altogether, planning for the event, including establishing a dinner menu, getting a sound system, performers and an MC, took Nabavi around two months.
Club Treasurer Mohammad Bisadi, a second year Ph.D. student studying construction management, said this year is his first time taking part in the Nowruz planning process.
The core planning group only consisted of four people, but the rest of the club as a whole had a say in the decision making.
"We discuss every detail with each other, and for major decisions we ask all students to gather around and then we try to brainstorm our options," Bisadi said. "We have work and responsibilities for them as much as their time and energy."
Bisadi said a majority of people coming to the event speak Farsi, but it is a welcoming environment for everyone, even those unfamiliar with Persian culture.
In fact, he said the club expects between 10 and 15 percent of people in attendance to be from other cultures, perhaps coming for the experience.
While the club's celebration is one night, Nowruz festivities actually last 13 days.
A large part of Nowruz is spending time with family, friends and neighbors.
A unique tradition is Chaharshanbe Suri, or the Persian Festival of Fire, which is a gathering that consists of dancing around and jumping over a fire the night before the last Wednesday of each year.
Bisadi said that typically IrSO has its own Chaharshanbe Suri.
On the 13th day of Nowruz, the club will head to Bethany Park to have a potluck in celebration of the outdoors and the environment.
For someone who's never been to this, Navabi said to expect a happy and memorable evening.
IrSO is expecting a big turnout, at least 200 people will be in attendance according to Amir Khorsandi, the club's president.
arts@dailynebraskan,com
--- ---
...

Related articles based on keyword density
A Taste of Persia in Los Angeles ...
blogs.barrons.com 08/06/2016 Cuisine
By Lauren R. Rublin Persian cuisine is among the most savory of Iran's exports, and one of the best places to sample its herb-and fruit-laced dishes i...View Details»

GLOBAL TOP 1000 WEBSITES 2016 – Ratak IT...
ratak.ir 16/03/2017 News
Ratak introduces global Top Websites of 2016 Data for table Top201702 1 1host2u.ir 1host2u.ir,Abarkooh,Armenia,Bahram 2,Bahram 3,Britain,Caesar,Carus,...View Details»

It's 1396, According to the Persian Calendar ...
nationalgeographic.com.au 22/03/2017 Culture
Millions across the world are celebrating Nowruz. Spring is in the air. From Japan's cherry blossom festival to India's bright Holi celebrations, cul...View Details»

Iran's water crisis the product of decades of bad planning - The Washi...
washingtonpost.com 03/07/2014 Nature
By Jason Rezaian July 2 at 7:00 AM Follow @jrezaian TEHRAN — Iran is headed for a water shortage of epic proportions, and little is being done to re...View Details»

Iranian cinema comes into focus at TIFF Cinematheque - The Globe and M...
theglobeandmail.com 07/03/2015 Fun
*** Close-Up is a film about the power of film to erase the differences between life and art. (Janus) KATE TAYLOR The Globe and Mail Published Friday,...View Details»

---
EOF