Persian School Bazi Va Zaban Begins its First Ever Summer Session for Language Learning and Fun
Persian School Bazi Va Zaban Begins its First Ever Summer Session for Language Learning and Fun ...
benzinga.com
01/06/2017 Culture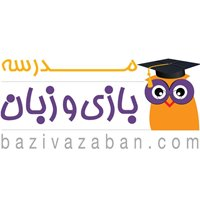 Keywords:#American, #Benzinga.com, #California, #Estakhr, #Fun, #Los_Angeles, #Persian, #Persian_School, #Persian-American, #Saba
The Persian school expands on its outreach to L.A.'s thriving Persian-American community with new classes for children, including offerings in painting, creative art, and Persian music and dance.
Los Angeles, California (PRWEB) May 30, 2017
Bazi Va Zaban, a Los Angeles area school specializing in Persian language instruction and enjoyable educational enrichment activities for students from 4 to 12 years of age, has started its first-ever summer session. Starting late May, the school is offering its signature assortment of age-appropriate language and arts classes designed to help children develop a strong connection to the rich culture and history of the Persian people.
The school's principal, Mozhgan Rajablu, MSM, says that "'Bazi Va Zaban' basically translates as 'Play and Language Learning.' We are working hard to combine the very best in Persian language teaching with offerings that include brand new classes in Persian dance and painting, Our goal is to provide our students with memorable educational experiences that are really fun, while also being culturally enriching and educationally beneficial."
Ms. Rajablu, who cofounded Bazi Va Zaban with area business leader Shahab Saba, notes that adding the new summer session is a sign of the school's ongoing growth and success. She says that, "I think a lot of the credit for that goes to our outstanding roster of very highly skilled educators, which also includes some well-known figures in the Persian-American community." Ms. Rajablu notes that the school's faculty includes Ms. Negar Estakhr, the school's creative arts teacher and a renowned puppeteer, who has produced many very popular children's programs for international television networks; Ms. Leila Nejad, who has been teaching Persian to area students for over 15 years; and music instructor Arezoo Koochakan, a leader in the use of the famed Orff approach, which focuses on a "child-centered way of learning."
Summer classes at Bazi Va Zaban will continue through late August. Readers who are interested in learning more about the school are invited to call the school at 818-945-0606. They can also visit the school online at https://www.bazivazaban.com /.
For the original version on PRWeb visit: http://www.prweb.com/releases/2017/06/prweb14381754.htm
--- ---
...

Related articles based on keyword density
A Taste of Persia in Los Angeles ...
blogs.barrons.com 08/06/2016 Cuisine
By Lauren R. Rublin Persian cuisine is among the most savory of Iran's exports, and one of the best places to sample its herb-and fruit-laced dishes i...View Details»

Iranian Americans unite, share culture for New Year celebration ...
latimes.com 30/03/2014 Culture
Iranian New Year, Nowruz, celebrates spring and nature's rebirth, bringing L.A.'s Persian community together to share its tradition. By Saba Hamedy...View Details»

LOS ANGELES: Bita Daryabari's Pars Equality Center Officially Opens Do...
heraldonline.com 28/09/2013 News
— LA City Councilmember Paul Koretz Presents Certificate of Recognition and Welcome Message from LA Mayor Eric Garcetti — LOS ANGELES — Global philan...View Details»

Diverse themes characterize UCLA Celebration of Iranian Cinema ...
orlandosentinel.com 25/04/2014 Fun
By Saba Hamedy April 23, 2014 Tumultuous marriages, father-son relationships and film censorship are just three of the themes explored in the 12 Ir...View Details»

Media Scam? Iran and America Join Hands in Waging "The Global War on T...
globalresearch.ca 01/07/2014 Politics
By Prof Michel Chossudovsky Global Research, June 21, 2014 Following the incursion of jihadist rebels of the Islamic State of Iraq and the Levant (IS...View Details»

---
EOF