Bushehr Province boosts food exports to Qatar
Bushehr Province boosts food exports to Qatar ...
en.mehrnews.com
24/06/2017 Import-Export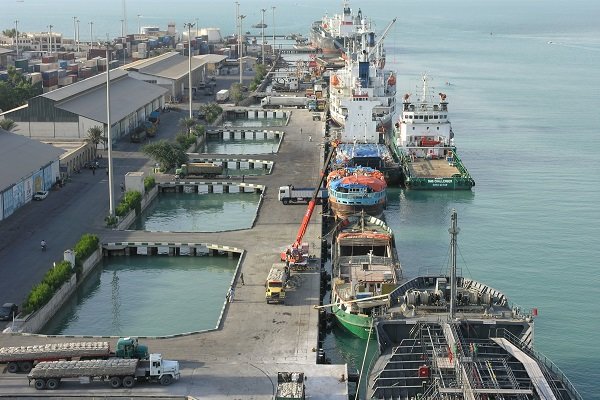 Keywords:#Arab, #Bushehr, #Bushehr_Province, #Economy, #En.mehrnews.com, #Iranian, #MNA, #Maritime, #News, #Persian, #Persian_Gulf, #Ports_and_Maritime_Organization, #Qatar, #Tangestan

News ID: 4013275 - Sat 24 June 2017 - 14:14
Economy
TEHRAN, Jun. 24 (MNA) – Given the proximity of ports of Bushehr province with Qatari ports, food exports from Deyr, Bolkheir, Tangestan and Genaveh ports to the Arab country have risen.
Director of Bushehr Province Ports and Maritime Organization Mohammad Mehdi Benchari made the announcement saying "Bushehr province enjoys the longest water border with the Persian Gulf and merchants and businessmen of the Iranian province have a brilliant historical background in trading Persian Gulf littoral states for being neighbors with them."
He pointed to the capacity for loading goods at ports of the southern Iranian province adding "annually, over nine million tons of products are loaded and unloaded at eleven ports of Bushehr province though the figure is expected to rise once port projects are completed."
Highlighting that Bushehr ports possess a great capacity for exports of food products to Qatar, the official reiterated that "presently, over 1,100 tons of foods items, mostly fruits and vegetables, are shipped to Qatar per day."
Benchari noted that the high volume of food exports to Qatar from Bushehr province pertains to especial position of the Iranian province as regards commercial transactions with Persian Gulf littoral states.
"Deyr port is deploying 350 tons of fruit and vegetables to Qatar on a daily basis while the figure for Bolkheir and Tangestan reaches 750 tons," stressed the official.
He further noted that the first cargo, with a weight of 240 tons, had been transferred to the Arab country from Genaveh port.
--- ---
...

Related articles based on keyword density
Exports from Kharg Island up by 60% ...
en.mehrnews.com 01/08/2016 Import-Export
News ID: 3727778 - Sun 31 July 2016 - 12:51 Economy TEHRAN, Jul. 31 (MNA) – An official said oil exports volume of Kharg Island has risen by 60 perce...View Details»

Iran allows Qatar to use national airspace ...
en.mehrnews.com 07/06/2017 Auto
News ID: 3998185 - Wed 7 June 2017 - 14:42 Economy TEHRAN, Jun. 07 (MNA) – Civil Aviation Organization of Iran has provided Qatar Airways with the li...View Details»

Nuts exports from Iran climb to $2bn ...
en.mehrnews.com 08/01/2017 Import-Export
News ID: 3870547 - Sat 7 January 2017 - 13:25 Economy TEHRAN, Jan. 07 (MNA) – Official statistics reveal that Iran annually exports nuts worth two bi...View Details»

Iran, Turkey agree not to seal fuel tanks of transit trucks ...
en.mehrnews.com 10/12/2014 Auto
Iran, Turkey agree not to seal fuel tanks of transit trucks URMIA, Dec. 10 (MNA) – Deputy of transportation office of West Azerbaijan province announc...View Details»

First FPSO vessel arrives in Persian Gulf ...
en.mehrnews.com 12/02/2017 News
News ID: 3904124 - Sat 11 February 2017 - 16:27 Economy TEHRAN, Feb. 11 (MNA) – An official has reported on arrival of the first Floating Production,...View Details»

---
EOF