Allow Iranian Entrepreneurs to Sell Their Apps
Allow Iranian Entrepreneurs to Sell Their Apps ...
bloomberg.com
19/09/2017 Internet-IT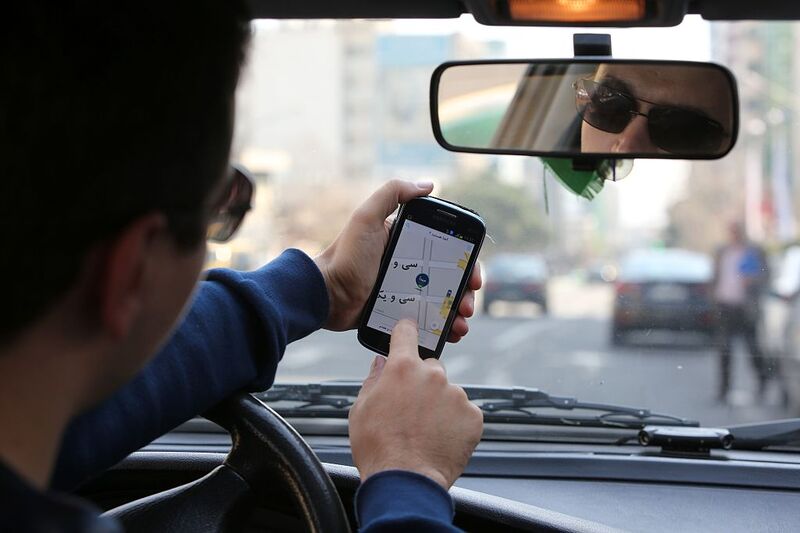 Keywords:#, #American, #Android, #App_Store, #Bloomberg, #Bloomberg.com, #Facebook, #Google, #Internet, #Iran, #Iranian, #Twitter, #iPhone
Whether Iran's ruling regime improves its behavior won't depend on how many of their citizens can use their phones to hail taxis. Yet U.S. sanctions are preventing American technology companies from offering Iranian-made apps in their online stores -- a bad bargain for both U.S. business and policy.
Where to?

* * * Apple has removed the apps from its App Store out of an abundance of caution. Google followed suit last week, taking down Iranian apps for Android phones. U.S. law prohibits American companies from doing business in Iran, though the government grants exceptions for the national interest. In that spirit, and to support the emergence of a Westernized middle class in Iran, the U.S. government should make clear that the apps are allowed.
An estimated 40 million Iranians own smartphones. About 15 percent use iPhones, though Apple does not have a physical presence in Iran. Until recently, users could download iPhone apps made by Iranian companies and hosted on App Stores outside Iran; Iranian-made apps for Android phones were available on Google's Play store.
That changed late last month, when Apple informed about a dozen startups that their apps will no longer be offered. The companies affected by the ban offer such products as a meal-delivery service and a ride-hailing app. Iranians who have already downloaded the apps will still be able to use them, but companies won't be allowed to update their services or attract new users.
In its suspension notices, Apple said that "under the U.S. sanctions regulations, the App Store cannot host, distribute, or do business with apps or developers connected to certain U.S. embargoed countries."
That's technically true. At the same time, the regulations give U.S. technology companies a general license to provide Iranians "services incident to the exchange of personal communications over the Internet." Designed to encourage the use of social networks like Twitter and Facebook -- currently blocked by the Iranian government -- this provision means Apple and Google are permitted to give Iranians access to U.S.-made mobile apps. But because of the uncertainty about whether and where apps can be hosted, Iranian startups increasingly rely on homegrown, third-party app stores to reach consumers.
Clarity is essential -- for the sake of both U.S. companies and Iranian entrepreneurs. The most sensible step is for the government to grant licenses to U.S. companies to continue to host Iranian-made mobile apps in their stores.
The goals of U.S. sanctions policy are to pressure Iran's government to adhere to limits on its nuclear program, end its support for terrorism and respect human rights. Restrictions on apps have instead handed Iran's government a propaganda gift, allowing it to rail against American technology companies for discriminating against Iranian business people and consumers.
The current administration, with reason, does not trust the Iranian regime. Nevertheless, it remains in the U.S.'s interests to support the Iranian people's aspirations for change, which technology can help bring about. Allowing Iranian entrepreneurs to sell their apps would serve as a reminder that, in the long game for Iran's future, the U.S. is still on their side.
--- ---
...

Related articles based on keyword density
Apple removes popular apps in Iran due to US sanctions ...
theverge.com 26/08/2017 Internet-IT
Developers say latest crackdown will have 'drastic effects' on Iran's startup economy by Amar Toor@amartoo Aug 25, 2017, 6:26am EDT Apple removed sev...View Details»

What U.S. Really Did To Us Iranians. — Iran & Iranians — Medium...
medium.com 18/02/2014 Politics
I'm a software developer and user interface designer based in Tehran, Iran. I've been working as a designer/developer in Tech industry since 2003. Ir...View Details»

Iran Plans Higher Fees for Riskier Oil Fields in New Accords Iran Plan...
bloomberg.com 25/02/2014 Economy
By Golnar Motevalli and Anthony DiPaola Feb 24, 2014 Iran will offer foreign partners incentives to find and pump more crude and natural gas and will...View Details»

The secret rules of the internet ...
theverge.com 03/10/2020 Internet-IT
The murky history of moderation, and how it's shaping the future of free speech By Catherine Buni & Soraya Chemaly | Illustrations by Eric Petersen Ju...View Details»

10 Excellent Platforms for Building Mobile Apps...
mashable.com 03/12/2013 Science
By Grace Smith If you've ever wanted to build an app for your business, blog, product or service, but the heavy investment of both time and money put ...View Details»

---
EOF