Iran the numbers – and Persian internet is the cheapest in the world
Iran the numbers – and Persian internet is the cheapest in the world ...
theregister.co.uk
21/11/2017 Internet-IT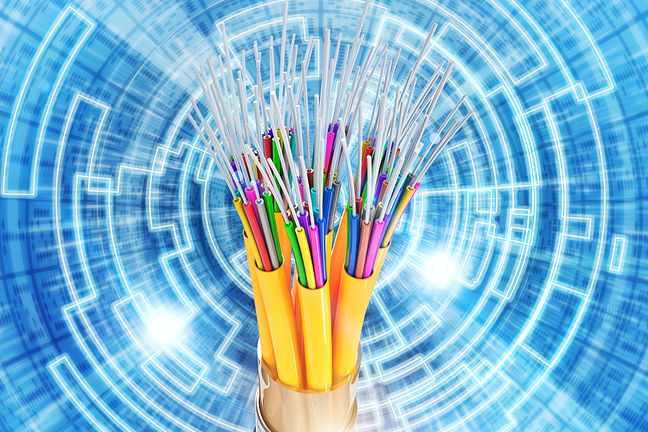 Keywords:#Africa, #Burkina, #Burkina_Faso, #Europe, #Guinea, #India, #Iran, #Namibia, #Papua, #Papua_New_Guinea, #Persian, #Russia, #Singapore, #South_America, #Theregister.co.uk, #UK, #US, #Ukraine, #Yemen
Burkina Faso the most expensive, UK in top third cheapest
By Richard Priday 21 Nov 2017 at 11:02
Tired of continual price hikes on your broadband deal? Then why not move to Iran? According to a study released today, it has the cheapest broadband in the world (if you're willing to ignore political and social problems...)
The survey conducted by cable.co.uk and BDRC Continental ranked 196 countries on their monthly prices for a broadband connection, using 3,351 consumer packages tracked over eight weeks (ending October 12) to calculate the average.
At $5.37 (£4.05) a month, Iran beats second placed Ukraine at $5.52 a month, with both significantly ahead of Russia at $9.82 a month.
Burkina Faso is last at 196th place, costing users $954.54 (£720.77) per month. Papua New Guinea is 195th, but much better at $597.20 (£450.95), then Namibia at $431.99 (£326.20). The UK comes in 62nd place, averaging £30.54 a month($40.44).
Dan Howdle, consumer telecoms analyst for cable.co.uk, spoke to The Register to tell us why the peculiarities about the first and last placed nations.
"Every country has its own story," said Howdle, "but Iran is definitely a strange one. Because it is very insular, and it has the lowest value currency on the planet, it is very much able to do its own thing."
It is unusual for countries with low value or volatile currencies to sell broadband using them, Dan explained. Many countries in South America use US dollars to charge for internet packages to keep prices stable.
In Burkina Faso's case, the high prices are the fault of Africa's lack of cables. There is a large network that travels around the coast from India to Europe, but little penetration into the countries beyond the continent's edge.
Howdle explained: "In Ouagadougou (the country's capital), there is only one supplier, so they basically set their own prices. Most people use internet cafes or their mobile phones to connect to the internet, and then there are still many more outside the main cities who have no internet at all."
cable.co.uk previously released worldwide internet speeds in August of this year, with the winner being Singapore, and Yemen coming last.
--- ---
...

Related articles based on keyword density
Iran's Zarif signs Paris Agreement on climate change ...
presstv.ir 23/04/2016 Nature
*** Iranian Foreign Minister Mohammad Javad Zarif signs the Paris Agreement on climate change during a ceremony at the United Nations headquarters in ...View Details»

Iran Hosts 16th NAM Summit...
1host2u.com 26/08/2012 History
(Wikipedia) - The 16th Summit of the Non-Aligned Movement was held from 26 to 31 August 2012 in Tehran, Iran. The summit was attended by leaders of 12...View Details»

ISIS: The Spoils of the "Great Loot" in the Middle East - FPIF...
fpif.org 02/07/2014 Politics
Adding yet more warfare to the current crisis in the Middle East will perpetuate exactly what the imperial powers set out to do: tear an entire region...View Details»

Iran, Russia map out rival to Suez Canal ...
presstv.ir 09/08/2016 Politics
*** The International North-South Transport Corridor, shown in bold green dots, will significantly reduce costs and travel time. A major project to fo...View Details»

Pan Am Flight 103 explodes over Scotland, Dec. 21, 1988 - POLITICO...
politico.com 21/12/1988 History
By Andrew Glass 12/21/15 12:01 AM EST On this day in 1988, Pan Am Flight 103, a Boeing 747 en route to New York from London, exploded over Lockerbie,...View Details»

---
EOF