"IRANOME" project inaugurated in presence of health min.
"IRANOME" project inaugurated in presence of health min. ...
en.mehrnews.com
17/01/2018 Health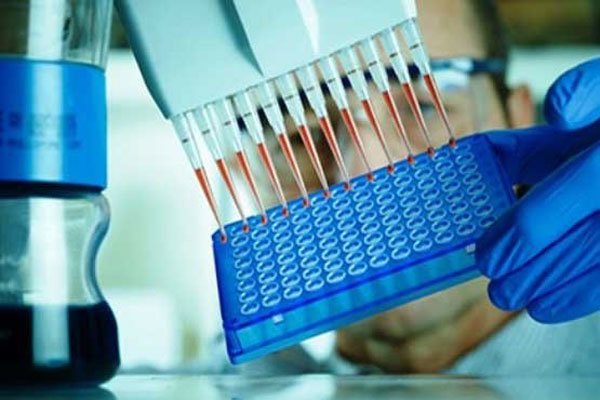 Keywords:#Arab, #Azari, #Baluch, #En.mehrnews.com, #Hassan_Ghazizadeh_Hashemi, #Health, #Iranian, #January, #Lor, #MNA, #Nature, #News, #Persian, #Persian_Gulf, #Sequencing, #University

News ID: 4201344 - Tue 16 January 2018 - 14:29
Technology
TEHRAN, Jan. 16 (MNA) – A scientific and technological project dubbed "IRANOME" was opened today in the Rehabilitative and Welfare Sciences University in the presence of Minister of Health Dr. Seyed Hassan Ghazizadeh Hashemi and vice president for Scientific and Technological Affairs.
With the implementation of this scientific project, researchers succeeded in transferring the highly-advanced sequencing technology of new generation of NGS (Next-Generation Sequencing) genomes to the country, the report added.
The first phase of this project is available to researchers and experts as a demographic database of demographic genome changes in the country at the following address: www.iranome.IR
Currently, the database includes data on the genome of 800 healthy people with the specific characteristics of eight Iranian folks (Persian, Azari, Lor, Arab, Baluch, Torkman and Persian Gulf islands), so that their characteristics have been registered in the database without any names and personal details.
Despite all the restrictions and international barriers caused by sanctions, the world's most modern technology has been entered into the country with the lowest cost (about 56 billion rials).
It is worth mentioning that "IRANOME" is one of the national honors, so that results of its implementation strictly hinges on the Iranian families. By achieving pathogenic genetic changes, it prevents spread of various types of diseases and disabilities in family marriages in particular and ultimately leads to the health of the country.
This advanced technology has been used by researchers in most of the advanced countries since 2009. The genetic causes of mental retardation, deafness, musculoskeletal disorders and other genetic inheritance diseases were identified using this technology, so that the results were published in the prestigious "Nature" Journal for the first time. Then, dozens of related articles were published in world's most prestigious journals.
--- ---
...

Related articles based on keyword density
Did an American Billionaire Philanthropist Play a Role in the Imprison...
theintercept.com 28/11/2019 Nature
Murtaza Hussain November 27 2019, 4:30 p.m. In September 2017, a group of Iranian environmentalists working on Asiatic cheetah preservation with the P...View Details»

How Colonial Australia-Iran Relations became Complicated?...
aljazeera.com 05/10/2019 Politics
Act Highlights: - Act 1:Australian couple charged with spying in Iran released - Act 2:Australia joins US mission in Strait of Hormuz amid rising t...View Details»

In Iran, parched lands hollowed by water pumping now sinking ...
seattletimes.com 25/01/2019 Nature
Originally published January 23, 2019 at 10:04 pm Updated January 24, 2019 at 12:10 am By MEHDI FATTAHI The Associated Press TEHRAN, Iran (AP) — Fi...View Details»

Kuwait after rebuilding Iran-Persian Gulf Arabs relations ...
en.mehrnews.com 27/01/2017 Politics
News ID: 3888663 - Fri 27 January 2017 - 13:07 Politics TEHRAN, Jan. 27 (MNA) – Kuwaiti Under Secretary for Foreign Affairs Khaled al-Jarallah welcom...View Details»

Nuts exports from Iran climb to $2bn ...
en.mehrnews.com 08/01/2017 Import-Export
News ID: 3870547 - Sat 7 January 2017 - 13:25 Economy TEHRAN, Jan. 07 (MNA) – Official statistics reveal that Iran annually exports nuts worth two bi...View Details»

---
EOF