British lawyers urge Iran to release rights advocates: 'Strong and confident nations don't arrest lawyers'
British lawyers urge Iran to release rights advocates: 'Strong and confident nations don't arrest lawyers' ...
independent.co.uk
01/02/2018 Politics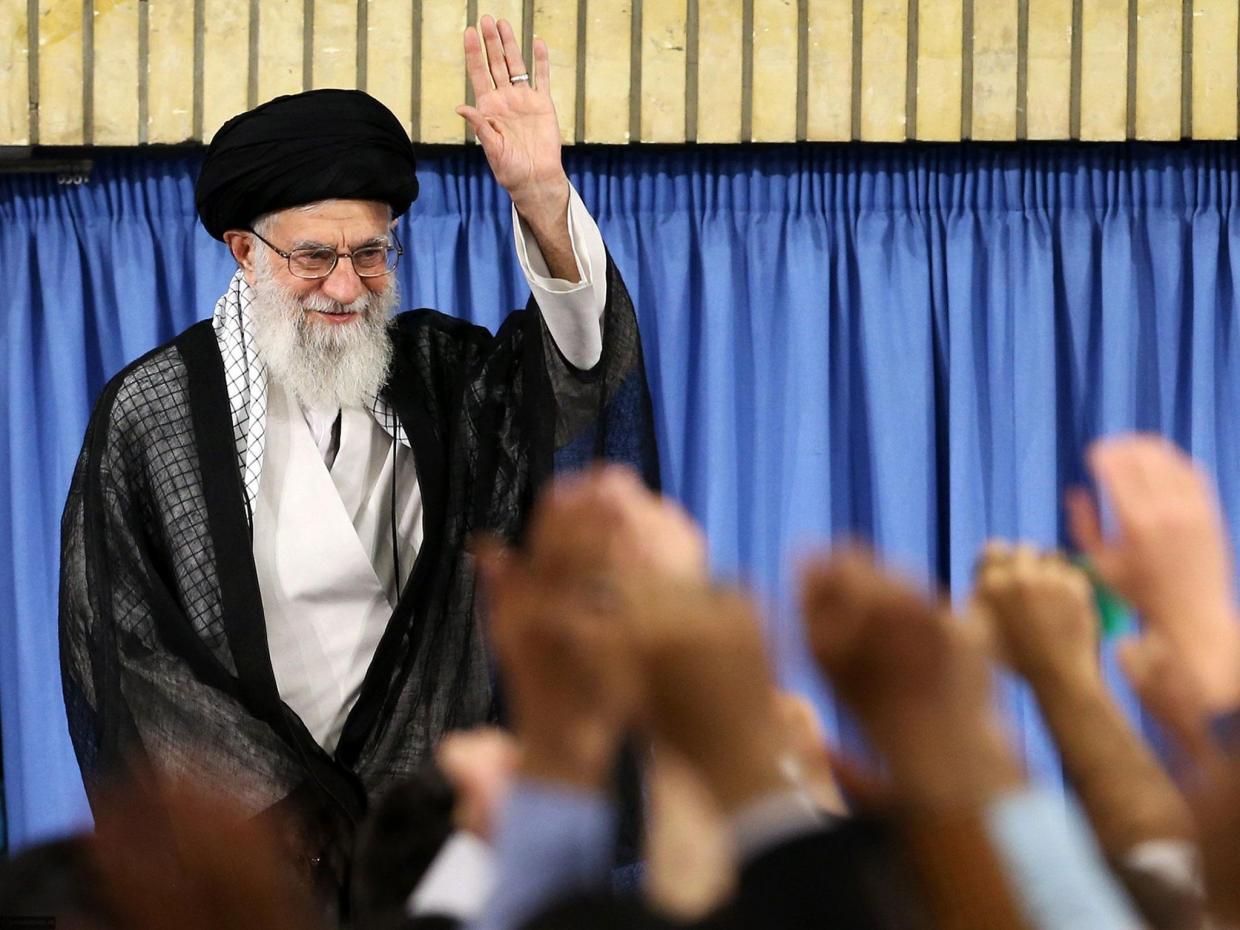 Keywords:#2015, #Ali_Khamenei, #Ayatollah, #Ayatollah_Ali_Khamenei, #Ayatollah_Khamenei, #British, #Hassan_Rouhani, #Human_Rights, #Independent.co.uk, #Iran, #Iranian, #Islamic, #Islamic_Republic, #Khamenei, #Khan, #Narges_Mohammadi, #President, #Rouhani, #UK

Exclusive: UK Bar Council writes to Ayatollah Khamenei urging him to 'release all lawyers' who are currently behind bars
Shehab Khan @shehabkhan
A letter has been sent to Ayatollah Ali Khamenei urging him to address the issue EPA
British barristers have written to Iran's supreme leader Ayatollah Ali Khamenei to protest against the treatment of lawyers in the country and the ongoing detention of prominent human rights advocates.
A letter from the Bar Council urged Iranian authorities to "release all lawyers" and anyone who has been detained for their work defending people's rights.
It highlighted the cases of Abdolfattah Soltani and Narges Mohammadi, two leading human rights lawyers who are currently detained in the country.
But the letter warned that others were also being held and urged the Iranian authorities to "comply with international obligations and standards".
Mr Soltani, a lawyer and co-founder of the Centre for Human Rights Defenders (DHRC), is currently six years into his 13-year sentence which he received for "spreading propaganda against the system" and "endangering national security", along with "setting up an illegal opposition group".
Ms Mohammadi, the vice president of the DHRC, was arrested and sentenced to six years' imprisonment in 2012 for "meeting and conspiring against the Islamic Republic" and "spreading anti-government publicity".
She was released in 2013 on medical grounds but was reportedly arrested again in 2015 without notice, to serve the remainder of her sentence.
In May 2016, the Islamic Revolutionary Court sentenced her to an additional 16 years' imprisonment after it was claimed that she was involved in an "assembly and collusion to commit crimes against national security".
She was also accused of "spreading propaganda against the state" and "establishing and running an illegal group".
Andrew Walker QC, chair of the Bar Council, said he hoped that Iran would respond to the calls and respect the role that lawyers have to play in the country.
"Strong and confident nations recognise the role played by independent lawyers in upholding the rights of their citizens and others, and they protect the right of lawyers to act for their clients without fear or interference, including in cases that bring those clients into conflict with the state itself," Mr Walker said.
Kirsty Brimelow QC, chair of the Bar Human Rights Committee, added that legally Iran had to allow lawyers to perform their professional functions.
"It is in breach of that obligation. President Hassan Rouhani has an opportunity to deliver upon his original campaign promise of greater respect for civil and political rights by urgently addressing the imprisonment of its lawyers," she said.
The Iranian embassy had not responded to a request for comment from The Independent at the time of publication.
--- ---
...

Related articles based on keyword density
IRAN NUCLEAR TALKS STUMBLE, EXTENDED UNTIL JULY ...
hosted.ap.org 24/11/2014 News
BY MATTHEW LEE AND GEORGE JAHN ASSOCIATED PRESS VIENNA (AP) -- Still facing significant differences between the U.S. and Iran, negotiators gave up on...View Details»

Iran's Mossadegh 'would have negotiated with Donald Trump' ...
aljazeera.com 19/08/2018 Politics
Analysts say 1953 US-led coup against Iran's first elected leader altered path to democracy and damaged diplomatic ties. by Ted Regencia *** US Secret...View Details»

EU mulls opening permanent diplomatic mission in Tehran: Official ...
payvand.com 15/04/2016 Politics
European Union foreign policy chief Federica Mogherini will discuss the opening of a permanent EU diplomatic mission in Tehran during her coming visit...View Details»

What Trump Needs To Know About Iran ...
huffingtonpost.com 07/01/2017 Politics
The U.S. president-elect has the option of engaging Tehran and bringing stability to a region that has not known it for decades. 01/06/2017 06:59 pm E...View Details»

Hardliners hold back as Iran waits for Rouhani and Obama to make histo...
theguardian.com 22/09/2013 News
Saeed Kamali Dehghan and Julian Borger The Observer, Saturday 21 September 2013 20.25 BST Iranian hardliners appear to have given their tacit supp...View Details»

---
EOF