Googoosh: Iran's daughter speaks her mind
Googoosh: Iran's daughter speaks her mind...
fairfaxtimes.com
03/03/2018 People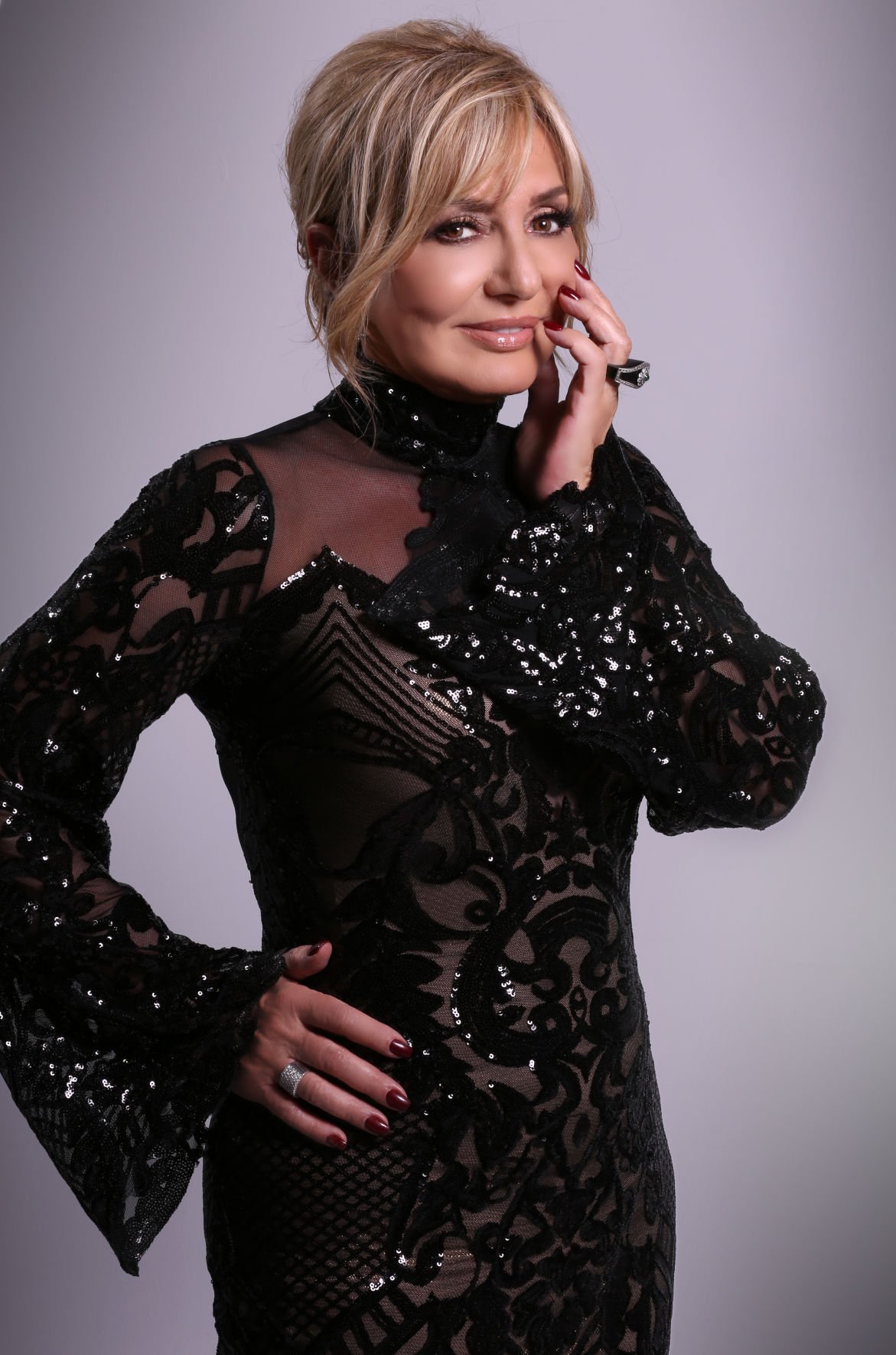 Keywords:#American, #Canada, #Dubai, #Fairfaxtimes.com, #Googoosh, #Hezbollah, #Iran, #Iranian, #Iranian_Music, #Kennedy, #London, #Music_of_Iran, #Persian, #Persian_Music, #Tehran, #Times, #Trump, #University, #Washington, #Washington_D.C
By Hanan Daqqa/Fairfax County Times
Googoosh is an Iranian singer and actress of Iranian and Azerbaijani origin known for her contributions to Iranian pop music. Her given name is Faegheh Atashin, but she is better known by her stage name, Googoosh. For Iranians, she is a symbol of Iran that they love and long for. "She is very beloved among all Iranians, even Hezbollah!" said Dr. Fariba Parsa, an affiliated faculty and founder of a nonprofit at George Mason University. She is also a symbol of love for Iran, as she decided to stay in Tehran after the revolution, even though women were not allowed to perform in public. She continued to engage with the public through peaceful protests and her popular London-based Iranian reality show/singing competition, "Googoosh Music Academy."
Fairfax Times interviewed Googoosh during her stop at Washington D.C. just before starting "The Memory Makers Tour" on Feb. 24
Tell us more about your decision to stay in Iran after the revolution.
It's a very complicated question, probably something I couldn't answer briefly.
At the time the decision wasn't as hard as it might seem.
To me it was obvious where I belonged and to which part of the world was and felt like home.
It was a very chaotic period in most Iranians' lives and the events of 1979 will always have an impact on the current and even future generations.
How were you allowed to sing outside Iran?
I never received any permission from anyone to sing.
It was a suggestion made by one of the members of my entourage, who, along with a concert promoter, got to work as I was planning to shoot my first movie after 21 years.
But things worked out completely differently: the movie got cancelled during pre-production and I ended up touring all the way from Canada to Dubai, performing in front of tens of thousands of fans in some of the most well-known concert venues around the world!
Lately, we heard about women protesting the hijab in Iran. Can you tell us about it? How do you personally look at the hijab?
The hijab, like most other religious norms or elements, is part of what I, growing up in Iran, used to consider as somewhat cultural and not something to stand up against; this is all because in pre-revolutionary Iran, women had the option of wearing whatever they wished.
Nowadays, things are different and whether it's the hijab or anything else that is interfering with the freedom of speech, expression, thought, or anything else, it is obvious that I as a female singer and actress would not approve of it.
Who is your favorite American personality?
It's very hard to mention only one name, so I will answer you with these three names:
J.F Kennedy
Meryl Streep
Martin Luther King, Jr.
How do you see America after Trump?
Confused, and very divided.
What is new in this tour?
It's a reunion tour with my two most loyal and successful songwriters, Ardalan Sarfaraz and Hassan Shamaizadeh.
The majority of the hit songs that I've performed during my career have all been written by these two.
Ardalan, who's a legendary lyricist, recited his poems and Shamaizadeh, who's a well-established male singer, join me on stage for some of our most memorable collaborations; a true nostalgic and fan-appealing concept.
It's been years since I've felt this amount of excitement to be touring.
Do you write your own songs?
Almost never, maybe 0.5% of what I've recorded.
I heard that all the different groups in Iran are united when it comes to loving Googoosh (even religious women). Is this true?
Googoosh has never been associated with anything but art.
Whether it's music or cinema, she has tried and hoped to maintain a good status for herself and for the people.
My given name is Faegheh, Faegheh Atashin and even I often see myself guarding the image and name of Googoosh. Therefore, there are no borders between me and the Iranians in Iran (religious or non-religious), or those abroad or the ones that are considered to be exiled.
In other words, I work hard to keep Googoosh the way people expect me to.
And I do it with all my heart.
How do you stay young?
Love, music and lots of fruit!
--- Music of Iran , Iranian Music , Persian Music ---...

Related articles based on keyword density
Media Scam? Iran and America Join Hands in Waging "The Global War on T...
globalresearch.ca 01/07/2014 Politics
By Prof Michel Chossudovsky Global Research, June 21, 2014 Following the incursion of jihadist rebels of the Islamic State of Iraq and the Levant (IS...View Details»

Iran's water crisis the product of decades of bad planning - The Washi...
washingtonpost.com 03/07/2014 Nature
By Jason Rezaian July 2 at 7:00 AM Follow @jrezaian TEHRAN — Iran is headed for a water shortage of epic proportions, and little is being done to re...View Details»

How Yemen's Houthis are bringing down a Goliath ...
asiatimes.com 26/09/2019 Military
How Yemen's Houthis are bringing down a Goliath 'From a military perspective, nobody ever took our forces in Yemen seriously,' scholar says By Pepe Es...View Details»

The Woman Shaping Iran's Oil Future - Bloomberg Business...
bloomberg.com 14/01/2016 People
Can Elham Hassanzadeh get Iran's oil flowing again? By Peter Waldman *** Elham Hassanzadeh, in Tehran.Photographer: Fatemeh Behboudi for Bloomberg B...View Details»

Did an American Billionaire Philanthropist Play a Role in the Imprison...
theintercept.com 28/11/2019 Nature
Murtaza Hussain November 27 2019, 4:30 p.m. In September 2017, a group of Iranian environmentalists working on Asiatic cheetah preservation with the P...View Details»

---
EOF