Germany Encourages India To Keep Buying Oil From Iran
Germany Encourages India To Keep Buying Oil From Iran ...
oilprice.com
23/07/2018 News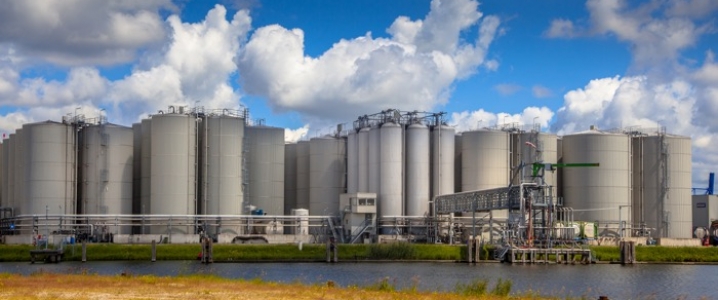 Keywords:#Asia, #Delhi, #Foreign_Minister, #Germany, #India, #Iran, #Iranian, #Joint_Comprehensive_Plan_of_Action, #Nations, #New_Delhi, #Oilprice.com, #President, #Sputnik, #Tehran, #Trump, #United_Nations, #United_States
By Irina Slav - Jul 23, 2018, 9:30 AM CDT
Germany's minister of state for foreign affairs has encouraged India to continue buying Iranian oil, despite pressure from the United States, which Niels Annen called "irritating, to put it mildly."
"I am not a salesman for Iran but I have an impression that India is willing to continue buying oil from Iran and this will be a very important statement," Annen told Indian media, as quoted by Sputnik, also noting that whatever New Delhi decided, it would be a sovereign decision.
India is Iran's top oil client, and it is also one of the countries that are most heavily dependent on oil imports. This means that the consequences of U.S. sanctions on Tehran will spread to India, which already has a problem with too high international oil prices.
India is a strong U.S. ally in Asia, but it has also been building better relations with Tehran, which puts it in a sensitive position. In May, when President Trump announced that the United States would pull out of the Joint Comprehensive Plan of Action, more commonly known as the Iran nuclear deal, India's Foreign Minister said that India will continue importing Iranian crude despite U.S. sanctions, adding that that India only honors sanctions imposed by the United Nations, but not ones introduced by individual countries.
Nevertheless, Iranian crude oil imports into India fell by 15.9 percent in June from May, or to 592,800 bpd from more than 705,000 bpd in the previous month. The drop suggests that despite its initially tough stance on U.S. sanctions, Indian refiners have started changing their mind as the November 4 deadline to wind down business relations with Iran draws nearer.
An Iranian official from the embassy in New Delhi then threatened India that it might lose its "special privileges" if it stops buying Iranian crude in November. Other Tehran officials were quick to call the threat a misquote, and went on to assure India that Iran will continue to ensure a stable supply of crude for its regional partner.
By Irina Slav for Oilprice.com
--- ---
...

Related articles based on keyword density
Global "Elders" urge Iran to build on nuclear deal - The Washington Po...
washingtonpost.com 28/01/2014 Politics
TEHRAN, Iran — The former head of the United Nations urged Iran Monday to build on a historic deal reached with world powers in November and work towa...View Details»

Middle East - Security Council debates ending UN sanctions on Iran ...
france24.com 13/03/2015 News
Major world powers have begun talks about a UN Security Council resolution to lift UN sanctions on Iran if a nuclear agreement is struck with Tehran, ...View Details»

IRAN NUCLEAR TALKS STUMBLE, EXTENDED UNTIL JULY ...
hosted.ap.org 24/11/2014 News
BY MATTHEW LEE AND GEORGE JAHN ASSOCIATED PRESS VIENNA (AP) -- Still facing significant differences between the U.S. and Iran, negotiators gave up on...View Details»

Iran and 6 Powers Agree on Terms for Nuclear Talks...
nytimes.com 21/02/2014 Politics
By STEVEN ERLANGERFEB. 20, 2014 VIENNA — In what officials described as a serious, workmanlike and conversational atmosphere, Iran and six world pow...View Details»

ISIS: The Spoils of the "Great Loot" in the Middle East - FPIF...
fpif.org 02/07/2014 Politics
Adding yet more warfare to the current crisis in the Middle East will perpetuate exactly what the imperial powers set out to do: tear an entire region...View Details»

---
EOF