Iran: US, clients despised in region
Iran: US, clients despised in region ...
msn.com
07/05/2019 Politics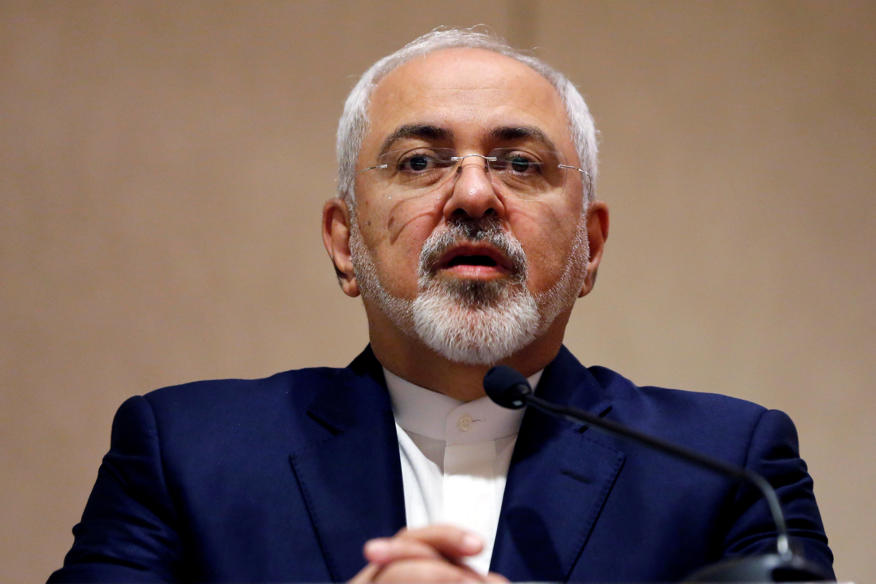 Keywords:#Dubai, #Foreign_Minister, #Iran, #Iranian, #Javad_Zarif, #John_Bolton, #Lincoln, #Middle_East, #Mohammad_Javad_Zarif, #Msn.com, #Reuters, #Twitter, #US, #United_States, #Washington
May 7 (Reuters) - Unpopularity in the Middle East is the cause of U.S. safety concerns, not Iran, Iranian Foreign Minister Mohammad Javad Zarif said on Twitter on Tuesday, after Washington said it was sending a carrier strike group and bombers to the region.
U.S. National Security Advisor John Bolton said on Sunday the United States was deploying the Abraham Lincoln carrier strike group and a bomber task force to the Middle East to send a message to Iran.
"If US and clients don't feel safe, it's because they're despised by the people of the region — blaming Iran won't reverse that," Zarif wrote. (Reporting by Dubai newsroom; Editing by Alison Williams)
U.S. regional unpopularity cause of safety not Iran - Zarif tweets

* * * --- ---
...

Related articles based on keyword density
IRAN NUCLEAR TALKS STUMBLE, EXTENDED UNTIL JULY ...
hosted.ap.org 24/11/2014 News
BY MATTHEW LEE AND GEORGE JAHN ASSOCIATED PRESS VIENNA (AP) -- Still facing significant differences between the U.S. and Iran, negotiators gave up on...View Details»

Top Iranian legislator calls for Iran-US talks 'to end tensions' ...
aljazeera.com 18/05/2019 Politics
Hashmatullah Falahat Pishe appeals for Iran-US dialogue in either Iraq or Qatar to de-escalate Persian Gulf frictions. A senior Iranian legislator ha...View Details»

Media Scam? Iran and America Join Hands in Waging "The Global War on T...
globalresearch.ca 01/07/2014 Politics
By Prof Michel Chossudovsky Global Research, June 21, 2014 Following the incursion of jihadist rebels of the Islamic State of Iraq and the Levant (IS...View Details»

U.S. imposes fresh Iran-related sanctions despite Coronavirus ...
msn.com 27/03/2020 News
By Daphne Psaledakis and Arshad Mohammed WASHINGTON (Reuters) - The United States blacklisted five Iran- and Iraq-based companies and 15 individuals o...View Details»

Iran frees Chinese-American scholar for US-held scientist...
msn.com 07/12/2019 News
By NASSER KARIMI and JON GAMBRELL, Associated Press TEHRAN, Iran (AP) — Iran and the U.S. conducted a prisoner exchange Saturday that saw a detained P...View Details»

---
EOF