UN rapporteur says Sky News & BBC World dropped his interview on Assange torture
UN rapporteur says Sky News & BBC World dropped his interview on Assange torture ...
rt.com
03/06/2019 Military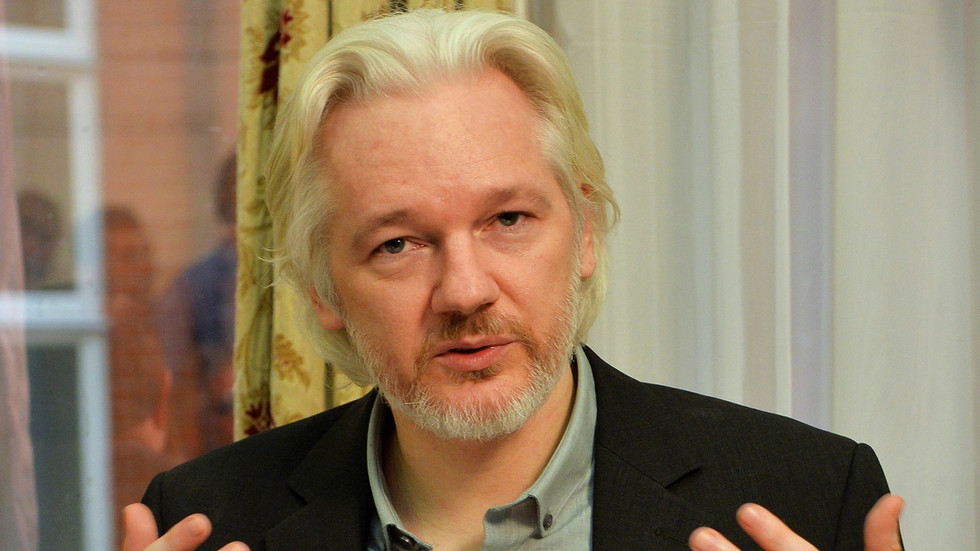 Keywords:#BBC, #Julian_Assange, #News, #RT, #Rt.com, #Sky_News, #Twitter, #UK, #US, #WikiLeaks
UN Special Rapporteur on Torture Nils Melzer said that interviews he recorded with Sky News and the BBC on Julian Assange were never broadcast, as he responded to criticism on Twitter for appearing on RT.
Melzer was replying to trolling he received for appearing on "premier propaganda network" RT by Idrees Ahmad when he made the disclosure about the media outlets' alleged dropping of his interviews.
UK's @BBCNews and @SkyNews censored exclusive interviews with UN Torture expert @NilsMelzer showing overwhelming evidence that Assange has been deliberately exposed to progressively severe forms of cruel, inhuman or degrading treatment or punishment. https://t.co/O1vTYnnnI2
— Defend Assange Campaign (@DefendAssange) June 2, 2019
So the BBC and Sky kept the UN's expert on torture off air, and viewers were denied the chance to hear that, in his expert opinion, the UK state has subjected Julian Assange to torture. I'm struggling to understand how that decision could be justified by any normal news values https://t.co/Fkx3hbtlyf
— Jonathan Cook (@Jonathan_K_Cook) June 2, 2019
"For the record: On 31 May, I have also given similar exclusive TV interviews to both @SkyNews and @BBCWorld," he said, adding, "but it seems they decided not to broadcast them."
Melzer spoke to a number of media outlets, including RT and Democracy Now, this week about his assessment that the jailed WikiLeaks founder is suffering from the effects of psychological torture as a result of his ongoing detention and threats of being extradited to the US, where he faces 17 charges under the Espionage Act.
Thank you @NilsMelzer for being so active on social media making certain ur report on #JulianAssange's sustained abuse by democratic States is spread far & wide!
And having the courage to pushback on those trying to silence us @Jeremy_Hunt and the likes.#ProtectJulian#Unity4J
— ⏳Plucille⏳ (@Plucille54) June 2, 2019
News suppression is the order of the day
— Celia D ...

Related articles based on keyword density
Collateral Murder: US Airstrikes Against Civilians in Baghdad ...
en.wikipedia.org 12/07/2007 History
The July 12, 2007, Baghdad airstrikes were a series of air-to-ground attacks conducted by a team of two U.S. AH-64 Apache helicopters in Al-Amin al-Th...View Details»

'Nothing!' Media refuse to cover Roger Waters concert in support of Ju...
rt.com 03/09/2019 People
If most rockstars performed one of their iconic hits outside the British Home Office, the media would lap it up. Not so, if the star is Pink Floyd fro...View Details»

Iran releases some political prisoners' amid Covid-19 outbreak, while ...
rt.com 10/04/2020 Military
Tehran has released an Iranian national seen as a political prisoner in the UK as it fights the coronavirus. British activists and media rushed to sa...View Details»

'Lies, lies and more lies': Lawyer slams day 2 of Julian Assange's US...
rt.com 26/02/2020 News
Day two of Julian Assange's US extradition hearing saw his lawyers argue he made great efforts to ensure his leaks endangered no lives and even warne...View Details»

'Going to be one hell of a decade' – Manning to Wikileaks (2010) — RT ...
rt.com 06/12/2013 Military
Buried deep inside a bulging US Army dossier relating to Chelsea (formerly Bradley) Manning's court martial are 13 pages of online chat between Mannin...View Details»

---
EOF