American Taliban and Fake News of US War on Terror
American Taliban and Fake News of US War on Terror...
1host2u.com
28/08/2019 Politics
Keywords:#1host2u.com, #ABC, #ABC_News, #Afghan, #Afghanistan, #Ahmad_Shah, #Ahmad_Shah_Massoud, #Al_Qaeda, #Al-Qaeda, #American, #American_Taliban, #Amnesty_International, #Arab, #Arabia, #Arabic, #Arlington, #Atlantic, #Badakhshan, #Balochistan, #Bamyan, #Basic, #Bosnia, #British, #Bush, #CIA, #California, #Canada, #Canadian, #Capitol, #Central_Intelligence_Agency, #China, #Christian, #Christianity, #Congress, #Dari, #EU, #Egypt, #Emirates, #European, #European_Parliament, #European_Union, #Fake_News, #Gaza, #Geneva, #George_W._Bush, #German, #Germany, #Guantanamo, #Guantanamo_Bay, #Guantanamo_Bay_detention_camp, #Hamas, #Hamburg, #Herat, #Hossein, #House_of_Commons, #Human_Rights, #Human_Rights_Watch, #ISAF, #Iran, #Iranian, #Iraq, #Islam, #Islamic, #Jalalabad, #January, #Kabul, #Kandahar, #Karachi, #Karzai, #Kunduz, #Lebanon, #Marine, #Massacre, #Military, #Mohammad, #Mohammed_Omar, #Mullah, #Muslim, #NATO, #NGO, #Nations, #Nazi, #Nazi_Germany, #New_York, #New_York_City, #News, #Pakistan, #Pakistani, #Parliament, #Pashtun, #Pennsylvania, #Pentagon, #People, #Peshawar, #President, #Professor, #Refugees, #Russia, #Salafi, #Saudi, #Saudi_Arabia, #Security_Council, #Semitic, #September, #September_11, #Shah, #Shahi, #Sharia, #Shia, #Shirley, #Soviet, #Soviet_Union, #Sunni, #Taliban, #Tehran, #Terror, #U.N, #UK, #UN_Charter, #UN_Security_Council, #UNSC, #US, #United_Arab_Emirates, #United_Kingdom, #United_Nations, #United_Nations_Security_Council, #United_States, #Uzbek, #Virginia, #War_on_Terror, #Washington, #Washington_D.C, #Washington_Post, #Western, #White_House, #World_Food_Programme, #World_Trade_Center, #al-Qaeda
While the US is getting cozy with the Taliban and making peace with one of the most notorious terrorist organizations in the world, it's not a bad idea to take a look at their history.
The War on Terror, also known as the Global War on Terrorism, is an international military campaign that was launched by the United States government after the September 11 attacks against the United States.
The origins of al-Qaeda can be traced back to the Soviet–Afghan War (December 1979 – February 1989). The United States, the United Kingdom, Saudi Arabia, Pakistan, and the People's Republic of China supported the Islamist Afghan mujahideen guerillas against the military forces of the Soviet Union and the Democratic Republic of Afghanistan. A small number of "Afghan Arab" volunteers joined the fight against the Soviets


The November 1999 public execution of Zarmeena, an Afghan woman convicted of murdering her husband in cold blood with an axe while he was asleep. The execution was carried out by the Taliban inside the Ghazi stadium in Kabul, Afghanistan. It has been filmed with a hidden camera by members of the Revolutionary Association of the Women of Afghanistan and was aired by almost all major TV channels around the world. The photo is taken from the video film so higher resolution does not exist. This frame was taken at the exact moment the lethal shot was fired, as can be seen by the grey-brown plume to the right of the woman from the bullet striking the ground.

* * * On the morning of 11 September 2001, nineteen men hijacked four jet airliners all bound for California. Once the hijackers assumed control of the jet airliners, they told the passengers that they had a bomb on board and would spare the lives of passengers and crew once their demands were met – no passenger and crew actually suspected that they would use the jet airliners as suicide weapons since it had never happened before in history, and many previous hijacking attempts had been resolved with the passengers and crew escaping unharmed after obeying the hijackers. The hijackers – members of al-Qaeda's Hamburg cell – intentionally crashed two jet airliners into the Twin Towers of the World Trade Center in New York City. Both buildings collapsed within two hours from fire damage related to the crashes, destroying nearby buildings and damaging others. The hijackers crashed a third jet airliner into the Pentagon in Arlington County, Virginia, just outside Washington, D.C. The fourth jet airliner crashed into a field near Shanksville, Pennsylvania, after some of its passengers and flight crew attempted to retake control of the jet airliners, which the hijackers had redirected toward Washington D.C., to target the White House or the U.S. Capitol. None of the flights had any survivors. A total of 2,977 victims and the 19 hijackers perished in the attacks. Fifteen of the nineteen were citizens of Saudi Arabia, and the others were from the United Arab Emirates (2), Egypt, and Lebanon.


On 13 September, for the first time ever, NATO invoked Article 5 of the North Atlantic Treaty, which commits each member state to consider an armed attack against one member state to be an armed attack against them all. On 18 September 2001, President Bush signed the Authorization for Use of Military Force Against Terrorists passed by Congress a few days prior.
In 2005, The Washington Post and Human Rights Watch (HRW) published revelations concerning kidnapping of detainees by the U.S. Central Intelligence Agency and their transport to "black sites," covert prisons operated by the CIA whose existence is denied by the US government. The European Parliament published a report connecting use of such secret detention Black Sites for detainees kidnapped as part of extraordinary rendition (See below). Although some Black Sites have been known to exist inside European Union states, these detention centers violate the European Convention on Human Rights (ECHR) and the UN Convention Against Torture, treaties that all EU member states are bound to follow. The U.S. had ratified the United Nations Convention Against Torture in 1994.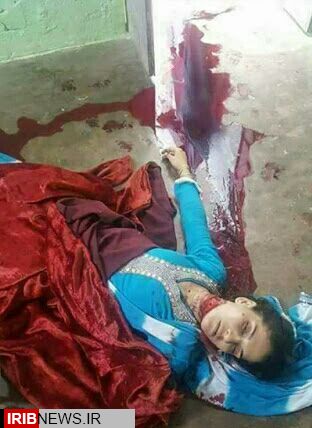 According to ABC News two such facilities, in countries mentioned by Human Rights Watch, have been closed following the recent publicity with the CIA relocating the detainees. Almost all of these detainees were tortured as part of the "enhanced interrogation techniques" of the CIA.
The U.S. government set up the Guantanamo Bay detention camp in 2002, a United States military prison located in Guantanamo Bay Naval Base. President Bush declared that the Geneva Convention, a treaty ratified by the U.S. and therefore among the highest law of the land, which protects prisoners of war, would not apply to Taliban and al Qaida detainees captured in Afghanistan. Since inmates were detained indefinitely without trial and several detainees have allegedly been tortured, this camp is considered to be a major breach of human rights by Amnesty International. The detention camp was set up by the U.S. government on Guantanamo Bay since the military base is arguably not legally domestic US territory and thus was a "legal black hole." Most prisoners of Guantanamo were eventually freed without ever being charged with any crime, and were transferred to other countries.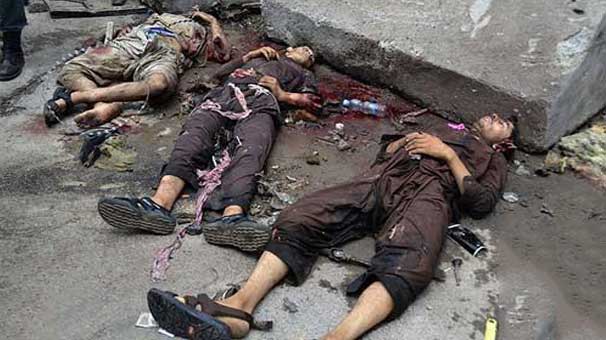 Criticism of the War on Terror addressed the issues, morality, efficiency, economics, and other questions surrounding the War on Terror and made against the phrase itself, calling it a misnomer. The notion of a "war" against "terrorism" has proven highly contentious, with critics charging that it has been exploited by participating governments to pursue long-standing policy/military objectives, reduce civil liberties, and infringe upon human rights. It is argued that the term war is not appropriate in this context (as in War on Drugs) since there is no identifiable enemy and that it is unlikely international terrorism can be brought to an end by military means.
Other critics, such as Francis Fukuyama, note that "terrorism" is not an enemy, but a tactic; calling it a "war on terror", obscures differences between conflicts such as anti-occupation insurgents and international mujahideen. With a military presence in Iraq and Afghanistan and its associated collateral damage, Shirley Williams maintains this increases resentment and terrorist threats against the West. There is also perceived U.S. hypocrisy, media-induced hysteria, and that differences in foreign and security policy have damaged America's reputation internationally.
Who are the American Taliban?
From 1996 to 2001, the Taliban held power over roughly three quarters of Afghanistan, and enforced there a strict interpretation of Sharia, or Islamic law. The Taliban emerged in 1994 as one of the prominent factions in the Afghan Civil War and largely consisted of students (talib) from the Pashtun areas of eastern and southern Afghanistan who had been educated in traditional Islamic schools, and fought during the Soviet–Afghan War. Under the leadership of Mohammed Omar, the movement spread throughout most of Afghanistan, sequestering power from the Mujahideen warlords. The totalitarian Islamic Emirate of Afghanistan was established in 1996 and the Afghan capital was transferred to Kandahar. It held control of most of the country until being overthrown after the American-led invasion of Afghanistan in December 2001 following the September 11 attacks. At its peak, formal diplomatic recognition of the Taliban's government was acknowledged by only three nations: Pakistan, Saudi Arabia, and the United Arab Emirates. The group later regrouped as an insurgency movement to fight the American-backed Karzai administration and the NATO-led International Security Assistance Force (ISAF) in the War in Afghanistan.

The Taliban have been condemned internationally for the harsh enforcement of their interpretation of Islamic Sharia law, which has resulted in the brutal treatment of many Afghans, especially women. During their rule from 1996 to 2001, the Taliban and their allies committed massacres against Afghan civilians, denied UN food supplies to 160,000 starving civilians and conducted a policy of scorched earth, burning vast areas of fertile land and destroying tens of thousands of homes. According to the United Nations, the Taliban and their allies were responsible for 76% of Afghan civilian casualties in 2010, 80% in 2011, and 80% in 2012. Taliban has also engaged in cultural genocide, destroying numerous monuments including the famous 1500-year old Buddhas of Bamiyan.
The Taliban's ideology has been described as combining an "innovative" form of sharia Islamic law based on Deobandi fundamentalism and the militant Islamism and Salafi jihadism of Osama bin Laden with Pashtun social and cultural norms known as Pashtunwali, as most Taliban are Pashtun tribesmen.
The Pakistani Inter-Services Intelligence and military are widely alleged by the international community and the Afghan government to have provided support to the Taliban during their founding and time in power, and of continuing to support the Taliban during the insurgency. Pakistan states that it dropped all support for the group after the September 11 attacks. In 2001, reportedly 2,500 Arabs under command of Al-Qaeda leader Osama bin Laden fought for the Taliban.
After the Soviet Union intervened and occupied Afghanistan in 1979, Islamic mujahideen fighters engaged in war with those Soviet forces.
Pakistan's President Muhammad Zia-ul-Haq feared that the Soviets were planning to invade also Balochistan, Pakistan, so he sent Akhtar Abdur Rahman to Saudi Arabia to garner support for the Afghan resistance against Soviet occupation forces. A while later, the US CIA and Saudi Arabic General Intelligence Directorate (GID) funneled funding and equipment through the Pakistani Inter-Service Intelligence Agency (ISI) to the Afghan mujahideen.
About 90,000 Afghans, including Mohammed Omar, were trained by Pakistan's ISI during the 1980s. The British Professor Carole Hillenbrand concluded that the Taliban have arisen from those US-Saudi-Pakistan-supported mujahideen: "The West helped the Taliban to fight the Soviet takeover of Afghanistan".
When the Taliban took power in 1996, twenty years of continuous warfare had devastated Afghanistan's infrastructure and economy. There was no running water, little electricity, few telephones, functioning roads or regular energy supplies. Basic necessities like water, food, housing and others were in desperately short supply. In addition, the clan and family structure that provided Afghans with a social/economic safety net was also badly damaged. Afghanistan's infant mortality was the highest in the world. A full quarter of all children died before they reached their fifth birthday, a rate several times higher than most other developing countries.
International charitable and/or development organisations (non-governmental organizations or NGOs) were extremely important to the supply of food, employment, reconstruction, and other services, but the Taliban proved highly suspicious towards the 'help' those organizations offered (see § United Nations and NGOs). With one million plus deaths during the years of war, the number of families headed by widows had reached 98,000 by 1998. In Kabul, where vast portions of the city had been devastated by rocket attacks, more than half of its 1.2 million people benefited in some way from NGO activities, even for drinking water. The civil war and its never-ending refugee stream continued throughout the Taliban's reign. The Mazar, Herat, and Shomali valley offensives displaced more than three-quarters of a million civilians, using "scorched earth" tactics to prevent them from supplying the enemy with aid.
Taliban decision-makers, particularly Mullah Omar, seldom if ever talked directly to non-Muslim foreigners, so aid providers had to deal with intermediaries whose approvals and agreements were often reversed. Around September 1997 the heads of three UN agencies in Kandahar were expelled from the country after protesting when a female attorney for the UN High Commissioner for Refugees was forced to talk from behind a curtain so her face would not be visible.
When the UN increased the number of Muslim women staff to satisfy Taliban demands, the Taliban then required all female Muslim UN staff traveling to Afghanistan to be chaperoned by a mahram or a blood relative. In July 1998, the Taliban closed "all NGO offices" by force after those organizations refused to move to a bombed-out former Polytechnic College as ordered. One month later the UN offices were also shut down. As food prices rose and conditions deteriorated, Planning Minister Qari Din Mohammed explained the Taliban's indifference to the loss of humanitarian aid:
We Muslims believe God the Almighty will feed everybody one way or another. If the foreign NGOs leave then it is their decision. We have not expelled them.
Human Rights Watch wrote in 2000:
Of all the foreign powers involved in efforts to sustain and manipulate the ongoing fighting , Pakistan is distinguished both by the sweep of its objectives and the scale of its efforts, which include soliciting funding for the Taliban, bankrolling Taliban operations, providing diplomatic support as the Taliban's virtual emissaries abroad, arranging training for Taliban fighters, recruiting skilled and unskilled manpower to serve in Taliban armies, planning and directing offensives, providing and facilitating shipments of ammunition and fuel, and ... directly providing combat support.
On 1 August 1997, the Taliban launched an attack on Sheberghan, the main military base of Abdul Rashid Dostum. Dostum has said the reason the attack was successful was due to 1500 Pakistani commandos taking part and that the Pakistani air force also gave support.
In 1998, Iran accused Pakistan of sending its air force to bomb Mazar-i-Sharif in support of Taliban forces and directly accused Pakistani troops for "war crimes at Bamiyan". The same year, Russia said Pakistan was responsible for the "military expansion" of the Taliban in northern Afghanistan by sending large numbers of Pakistani troops, some of whom had subsequently been taken as prisoners by the anti-Taliban United Front.
During 2000, the UN Security Council imposed an arms embargo against military support to the Taliban, with UN officials explicitly singling out Pakistan. The UN secretary-general implicitly criticized Pakistan for its military support and the Security Council stated it was "deeply distress over reports of involvement in the fighting, on the Taliban side, of thousands of non-Afghan nationals". In July 2001, several countries, including the United States, accused Pakistan of being "in violation of U.N. sanctions because of its military aid to the Taliban". The Taliban also obtained financial resources from Pakistan. In 1997 alone, after the capture of Kabul by the Taliban, Pakistan gave $30 million in aid and a further $10 million for government wages.
During 2000, British Intelligence reported that the ISI was taking an active role in several Al-Qaeda training camps. The ISI helped with the construction of training camps for both the Taliban and Al-Qaeda. From 1996 to 2001 the Al-Qaeda of Osama bin Laden and Ayman al-Zawahiri became a state within the Taliban state. Bin Laden sent Arab and Central Asian Al-Qaeda militants to join the fight against the United Front, among them his Brigade 055.
The role of the Pakistani military has been described by international observers as well as by the anti-Taliban leader Ahmad Shah Massoud as a "creeping invasion".


On 20 September 2001, US president George W. Bush, speaking to a joint session of Congress, tentatively blamed Al-Qaeda for the 11 September attacks, stating that the "leadership of Al Qaeda ha great influence in Afghanistan and support the Taliban regime in controlling most of that country". Bush said, "We condemn the Taliban regime", and went on to state, "Tonight the United States of America makes the following demands on the Taliban", which he said were "not open to negotiation or discussion":
Deliver to the US all of the leaders of Al-Qaeda
Release all foreign nationals that have been unjustly imprisoned
Protect foreign journalists, diplomats, and aid workers
Close immediately every terrorist training camp
Hand over every terrorist and their supporters to appropriate authorities
Give the United States full access to terrorist training camps for inspection
The US petitioned the international community to back a military campaign to overthrow the Taliban. The UN issued two resolutions on terrorism after the 11 September attacks. The resolutions called on all states to " cooperation and full implementation of the relevant international conventions relating to terrorism" and specified consensus recommendations for all countries. According to a research briefing by the House of Commons Library, although the United Nations Security Council (UNSC) did not authorize the U.S.-led military campaign, it was "widely (although not universally) perceived to be a legitimate form of self-defense under the UN Charter" , and the council "moved quickly to authorize a military operation to stabilize the country" in the wake of the invasion. Moreover, on 12 September 2001, NATO approved a campaign against Afghanistan as self-defense against armed attack.
The Taliban ambassador to Pakistan, Abdul Salem Zaeef, responded to the ultimatum by demanding "convincing evidence" that Bin Laden was involved in the attacks, stating "our position is that if America has evidence and proof, they should produce it". Additionally, the Taliban insisted that any trial of Bin Laden be held in an Afghan court. Zaeef also claimed that "4,000 Jews working in the Trade Center had prior knowledge of the suicide missions, and 'were absent on that day'." This response was generally dismissed as a delaying tactic, rather than a sincere attempt to cooperate with the ultimatum.
On 22 September, the United Arab Emirates, and later Saudi Arabia, withdrew recognition of the Taliban as Afghanistan's legal government, leaving neighbouring Pakistan as the only remaining country with diplomatic ties. On 4 October, the Taliban agreed to turn bin Laden over to Pakistan for trial in an international tribunal that operated according to Islamic Sharia law, but Pakistan blocked the offer as it was not possible to guarantee his safety. On 7 October, the Taliban ambassador to Pakistan offered to detain bin Laden and try him under Islamic law if the US made a formal request and presented the Taliban with evidence. A Bush administration official, speaking on condition of anonymity, rejected the Taliban offer, and stated that the US would not negotiate their demands.
On 7 October, less than one month after the 11 September attacks, the US, aided by the United Kingdom, Canada, and other countries including several from the NATO alliance, initiated military action, bombing Taliban and Al-Qaeda-related camps. The stated intent of military operations was to remove the Taliban from power, and prevent the use of Afghanistan as a terrorist base of operations.
The CIA's elite Special Activities Division (SAD) units were the first US forces to enter Afghanistan (many different countries' intelligence agencies were on the ground or operating within theatre before SAD, and SAD are not technically military forces, but civilian paramilitaries). They joined with the Afghan United Front (Northern Alliance) to prepare for the subsequent arrival of US Special Operations forces. The United Front (Northern Alliance) and SAD and Special Forces combined to overthrow the Taliban with minimal coalition casualties, and without the use of international conventional ground forces. The Washington Post stated in an editorial by John Lehman in 2006:
What made the Afghan campaign a landmark in the US Military's history is that it was prosecuted by Special Operations forces from all the services, along with Navy and Air Force tactical power, operations by the Afghan Northern Alliance and the CIA were equally important and fully integrated. No large Army or Marine force was employed.
On 14 October, the Taliban offered to discuss handing over Osama bin Laden to a neutral country in return for a bombing halt, but only if the Taliban were given evidence of bin Laden's involvement. The US rejected this offer, and continued military operations. Mazar-i-Sharif fell to United Front troops of Ustad Atta Mohammad Noor and Abdul Rashid Dostum on 9 November, triggering a cascade of provinces falling with minimal resistance.
In November 2001, before the capture of Kunduz by United Front troops under the command of Mohammad Daud Daud, thousands of top commanders and regular fighters of the Taliban and Al-Qaeda, Pakistani Inter-Services Intelligence agents and military personnel, and other volunteers and sympathizers in the Kunduz airlift, dubbed the Airlift of Evil by US military forces around Kunduz and subsequently used as a term in media reports, were evacuated and airlifted out of Kunduz by Pakistan Army cargo aircraft to Pakistan Air Force air bases in Chitral and Gilgit in Pakistan's Northern Areas.
On the night of 12 November, the Taliban retreated south from Kabul. On 15 November, they released eight Western aid workers after three months in captivity. By 13 November, the Taliban had withdrawn from both Kabul and Jalalabad. Finally, in early December, the Taliban gave up Kandahar, their last stronghold, dispersing without surrendering.
Condemned Taliban practices
Massacre campaigns
According to a 55-page report by the United Nations, the Taliban, while trying to consolidate control over northern and western Afghanistan, committed systematic massacres against civilians. UN officials stated that there had been "15 massacres" between 1996 and 2001. They also said, that "hese have been highly systematic and they all lead back to the Ministry of Defense or to Mullah Omar himself." "These are the same type of war crimes as were committed in Bosnia and should be prosecuted in international courts", one UN official was quoted as saying. The documents also reveal the role of Arab and Pakistani support troops in these killings. Bin Laden's so-called 055 Brigade was responsible for mass-killings of Afghan civilians. The report by the United Nations quotes "eyewitnesses in many villages describing Arab fighters carrying long knives used for slitting throats and skinning people". The Taliban's former ambassador to Pakistan, Mullah Abdul Salam Zaeef, in late 2011 stated that cruel behaviour under and by the Taliban had been "necessary".
In 1998, the United Nations accused the Taliban of denying emergency food by the UN's World Food Programme to 160,000 hungry and starving people "for political and military reasons". The UN said the Taliban were starving people for their military agenda and using humanitarian assistance as a weapon of war.
On 8 August 1998 the Taliban launched an attack on Mazar-i Sharif. Of 1500 defenders only 100 survived the engagement. Once in control the Taliban began to kill people indiscriminately. At first shooting people in the street, they soon began to target Hazaras. Women were raped, and thousands of people were locked in containers and left to suffocate. This ethnic cleansing left an estimated 5,000 to 6,000 dead. At this time ten Iranian diplomats and a journalist were killed. Iran assumed the Taliban had murdered them, and mobilized its army, deploying men along the border with Afghanistan. By the middle of September there were 250,000 Iranian personnel stationed on the border. Pakistan mediated and the bodies were returned to Tehran towards the end of the month. The killings of the Diplomats had been carried out by Sipah-e-Sahaba a Pakistani Sunni group with close ties to the ISI. They burned orchards, crops and destroyed irrigation systems, and forced more than 100,000 people from their homes with hundreds of men, women and children still unaccounted for.
In a major effort to retake the Shomali plains from the United Front, the Taliban indiscriminately killed civilians, while uprooting and expelling the population. Among others, Kamal Hossein, a special reporter for the UN, reported on these and other war crimes. In Istalif, which was home to more than 45,000 people, the Taliban gave 24 hours' notice to the population to leave, then completely razed the town leaving the people destitute.
In 1999 the town of Bamian was taken, hundreds of men, women and children were executed. Houses were razed and some were used for forced labor. There was a further massacre at the town of Yakaolang in January 2001. An estimated 300 people were murdered, along with two delegations of Hazara elders who had tried to intercede.
By 1999, the Taliban had forced hundreds of thousands of people from the Shomali Plains and other regions conducting a policy of scorched earth burning homes, farm land and gardens.
Human trafficking
Several Taliban and al-Qaeda commanders ran a network of human trafficking, abducting women and selling them into sex slavery in Afghanistan and Pakistan. Time magazine writes: "The Taliban often argued that the restrictions they placed on women were actually a way of revering and protecting the opposite sex. The behavior of the Taliban during the six years they expanded their rule in Afghanistan made a mockery of that claim."
The targets for human trafficking were especially women from the Tajik, Uzbek, Hazara and other ethnic groups in Afghanistan. Some women preferred to commit suicide over slavery, killing themselves. During one Taliban and al-Qaeda offensive in 1999 in the Shomali Plains alone, more than 600 women were kidnapped. Arab and Pakistani al-Qaeda militants with local Taliban forces, forced them into trucks and buses. Time magazine writes: "The trail of the missing Shomali women leads to Jalalabad, not far from the Pakistan border. There, according to eyewitnesses, the women were penned up inside Sar Shahi camp in the desert. The more desirable among them were selected and taken away. Some were trucked to Peshawar with the apparent complicity of Pakistani border guards. Others were taken to Khost, where bin Laden had several training camps." Officials from relief agencies say, the trail of many of the vanished women leads to Pakistan where they were sold to brothels or into private households to be kept as slaves.
Not all Taliban commanders engaged in human trafficking. Many Taliban were opposed to the human trafficking operations conducted by al-Qaeda and other Taliban commanders. Nuruludah, a Taliban commander, is quoted as saying that in the Shomali Plains, he and 10 of his men freed some women who were being abducted by Pakistani members of al-Qaeda. In Jalalabad, local Taliban commanders freed women that were being held by Arab members of al-Qaeda in a camp.


To PHR's knowledge, no other regime in the world has methodically and violently forced half of its population into virtual house arrest, prohibiting them on pain of physical punishment.
— Physicians for Human Rights, 1998
The Taliban were condemned internationally for their brutal repression of women. In 2001 Laura Bush in a radio address condemned the Taliban's brutality to women. In areas they controlled the Taliban issued edicts which forbade women from being educated, girls were forced to leave schools and colleges. Those who wished to leave their home to go shopping had to be accompanied by a male relative, and were required to wear the burqa, a traditional dress covering the entire body except for a small screen to see out of. Those who appeared to disobey were publicly beaten. Sohaila, a young woman who was convicted of walking with a man who was not a relative, was charged with adultery. She was publicly flogged in Ghazi Stadium and received 100 lashes. The religious police routinely carried out inhumane abuse on women. Employment for women was restricted to the medical sector, because male medical personnel were not allowed to treat women and girls. One result of the banning of employment of women by the Taliban was the closing down in places like Kabul of primary schools not only for girls but for boys, because almost all the teachers there were women. Taliban restrictions became more severe after they took control of the capital. In February 1998, religious police forced all women off the streets of Kabul, and issued new regulations ordering people to blacken their windows, so that women would not be visible from the outside.
Violence against Afghan civilians
According to the United Nations, the Taliban and its allies were responsible for 76% of civilian casualties in Afghanistan in 2009, 75% in 2010 and 80% in 2011.
According to Human Rights Watch, the Taliban's bombings and other attacks which have led to civilian casualties "sharply escalated in 2006" when "at least 669 Afghan civilians were killed in at least 350 armed attacks, most of which appear to have been intentionally launched at non-combatants."
The United Nations reported that the number of civilians killed by both the Taliban and pro-government forces in the war rose nearly 50% between 2007 and 2009. The high number of civilians killed by the Taliban is blamed in part on their increasing use of improvised explosive devices (IEDs), "for instance, 16 IEDs have been planted in girls' schools" by the Taliban.
In 2009, Colonel Richard Kemp, formerly Commander of British forces in Afghanistan and the intelligence coordinator for the British government, drew parallels between the tactics and strategy of Hamas in Gaza to those of the Taliban. Kemp wrote:
Like Hamas in Gaza, the Taliban in southern Afghanistan are masters at shielding themselves behind the civilian population and then melting in among them for protection. Women and children are trained and equipped to fight, collect intelligence, and ferry arms and ammunition between battles. Female suicide bombers are increasingly common. The use of women to shield gunmen as they engage NATO forces is now so normal it is deemed barely worthy of comment. Schools and houses are routinely booby-trapped. Snipers shelter in houses deliberately filled with women and children.
— Richard Kemp, Commander of British forces in Afghanistan
Intimidating and murdering aid workers
Taliban between 2008 and 2012 several times claimed to have assassinated Western and Afghani medical or aid workers in Afghanistan, either for fear of the vaccination of children against polio, or for suspicion that the 'medical workers' were in truth spies, or for suspecting them to be proselytizing Christianity.
In August 2008, three Western women (British, Canadian, US) working for aid group 'International Rescue Committee' were murdered in Kabul. Taliban claimed to have killed them because they were foreign spies. In October 2008, the British woman Gayle Williams working for Christian UK charity 'Serve Afghanistan' – focusing on training and education for disabled persons – was murdered near Kabul. Taliban claimed they killed her because her organisation "was preaching Christianity in Afghanistan". In all 2008 until October, 29 aid workers, 5 of whom non-Afghanis, were killed in Afghanistan.
In August 2010, the Taliban claimed to have murdered 10 medical aid workers passing through Badakhshan Province on the way from Kabul to Nuristan Province — but also Afghan Islamic party/militia Hezb-e Islami Gulbuddin has claimed those killings. The victims were six Americans, one Briton, one German and two Afghanis, working for self-proclaimed "non-profit, Christian organization" called 'International Assistance Mission'. Taliban said they murdered them because of proselytizing Christianity, having Bibles translated in Dari language in their possession when they were encountered. IAM contended afterwards that they "were not missionaries".
In December 2012, unidentified gunmen killed four female UN polio-workers in Karachi in Pakistan; Western news media suggested a connection with the outspoken Taliban objections against and suspicions about such 'polio vaccinations'.
Eventually in 2012, a Pakistani Taliban commander in North Waziristan in Pakistan banned polio vaccinations, and in March 2013, the Afghan government was forced to suspend vaccination efforts from the Nuristan Province because of a large Taliban influence in the province.
But in May 2013, Taliban leaders changed their stance on polio vaccination, saying the vaccine is the only way to prevent polio and that they would work with immunisation volunteers so long as polio workers are "unbiased" and "harmonised with the regional conditions, Islamic values and local cultural traditions."
Talibanization (or Talibanisation) is a term coined following the rise of the Taliban movement in Afghanistan referring to the process where other religious groups or movements come to follow or imitate the strict practices of the Taliban.
In its original usage, Talibanization referred to groups who followed Taliban practices such as:
usually strict regulation and segregation of women, including forbidding of most employment or schooling for women and girls;
the banning of long lists of activities generally tolerated by other Muslims—movies, television, videos, music, dancing, hanging pictures in homes, clapping during sports events;
the banning of activities (especially hairstyles and clothing) generally tolerated by other Muslims on the grounds that the activities are Western or immoral;
oppression of Shia, including takfir threats that they convert to Sunni Islam or be prepared to be killed;
aggressive enforcement of its regulations, particularly the use of armed "religious police";
the destruction of non-Muslim artifacts, especially carvings and statues such as Buddhas of Bamyan, generally tolerated by other Muslims, on the grounds that the artifacts are idolatrous or Shirk;
harboring of Al Qaeda or other extremists;
a discriminatory attitude towards non-Muslims such as sumptuary laws against Afghan Hindus, requiring them to wear yellow badges, a practice reminiscent of Nazi Germany's anti-Semitic policies.
Under which conditions peace can be made between the US and Taliban? Lets assumie there was no war at all and the whole War on Terror was just part of a show.
--- ---...

Related articles based on keyword density
ISIS: The Spoils of the "Great Loot" in the Middle East - FPIF...
fpif.org 02/07/2014 Politics
Adding yet more warfare to the current crisis in the Middle East will perpetuate exactly what the imperial powers set out to do: tear an entire region...View Details»

Media Scam? Iran and America Join Hands in Waging "The Global War on T...
globalresearch.ca 01/07/2014 Politics
By Prof Michel Chossudovsky Global Research, June 21, 2014 Following the incursion of jihadist rebels of the Islamic State of Iraq and the Levant (IS...View Details»

35 Countries Where the U.S. Has Supported Fascists, Drug Lords and Ter...
plus.google.com 10/03/2014 History
By Nicolas J.S. Davies Alternative News Here's a handy A to Z guide to U.S.-backed international crime. 35 Countries Where the U.S. Has Supported Fas...View Details»

US Has Killed More Than 20 Million People in 37 "Victim Nations" Since...
popularresistance.org 09/11/2017 Military
By James A. Lucas Global Research, November 09, 2017 Popular Resistance 27 November 2015 First published in November 2015 After the catastrophic a...View Details»

Persian Inventions...
defence.pk 25/07/2014 History
SYSTEMS AND WAY OF LIFE • Protocol and Etiquette- rules of respect, cultured civilization, of order and harmony of everyday life. • Human Rights – 576...View Details»

---
EOF