Iran expels Doctors Without Borders team, rejects aid
Iran expels Doctors Without Borders team, rejects aid...
saudigazette.com.sa
24/03/2020 News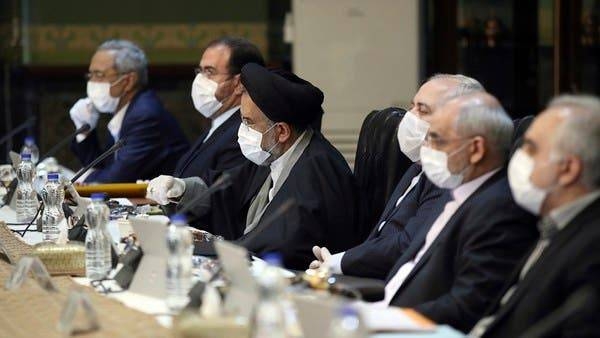 Keywords:#Al_Arabiya, #Ali_Khamenei, #Doctors_Without_Borders, #France, #Iran, #Isfahan, #Khamenei, #MSF, #Saudigazette.com.sa, #Supreme_Leader, #US
By Yaghoub Fazeli
DUBAI -- Iran expelled a team of doctors from international humanitarian group Medecins Sans Frontieres (Doctors Without Borders) or MSF who came to the country to treat coronavirus patients and rejected their plan to set up a field hospital in one of the country's worst-hit provinces.
France-based MSF said on Monday it sent a 50-bed inflatable hospital and an emergency team of nine people to the central province of Isfahan to increase hospital capacity for treating patients critically ill from coronavirus.
"Thanks to MSF, but ... we currently do not have a need for hospital beds set up by foreign forces," Alireza Vahabzadeh, an advisor to Iran's health minister, tweeted on Monday.
MSF had planned to set up the treatment unit in the compound of Isfahan's Amin hospital.
Iran's rejection of MSF's help may be linked to a recent speech by the country's highest authority Supreme Leader Ali Khamenei who said the republic will reject any help from the US to combat coronavirus.
"[The US] might bring a drug into the country that will make this virus stay for a long time," Khamenei said on Sunday.
As of Monday, 1,812 in Iran have died from coronavirus, and there are 23,049 confirmed cases. -- Al Arabiya English
--- ---...

Related articles based on keyword density
IRAN NUCLEAR TALKS STUMBLE, EXTENDED UNTIL JULY ...
hosted.ap.org 24/11/2014 News
BY MATTHEW LEE AND GEORGE JAHN ASSOCIATED PRESS VIENNA (AP) -- Still facing significant differences between the U.S. and Iran, negotiators gave up on...View Details»

Iran Welcomes Shell, BP, Total and American Oil Companies | ...
huffingtonpost.com 15/06/2015 Economy
By Dr. Majid Rafizadeh President of the International American Council In an unprecedented move, Iranian leaders have welcomed American oil companies...View Details»

'Whatever it takes': Iran crackdown killed 1,500...
news.yahoo.com 24/12/2019 Politics
A Reuters special investigation has uncovered that the death toll from last month's protests in Iran is much, much higher than initial estimates from ...View Details»

EU Sanctions three Iranian entities and eight individuals for Suppress...
eur-lex.europa.eu 13/04/2021 News
Document 32021R0584 Title and reference Council Implementing Regulation (EU) 2021/584 of 12 April 2021 implementing Regulation (EU) No 359/2011 concer...View Details»

Under INSTEX, Iran receives European medical gear amid Coronavirus cri...
aljazeera.com 31/03/2020 News
Medical equipment from France, Germany and the UK is the first transaction under INSTEX mechanism. European countries have delivered medical supplies ...View Details»

---
EOF