Houthi rebels overturned the chessboard ...

asiatimes.com19/09/2019 Politics
Houthi rebels overturned the chessboard The Yemeni Shiite group's spectacular attack on Abqaiq raises the distinct possibility of a push to drive the ...»»»

---
Iran denies claim that it was behind Saudi drone attacks, threatens mi...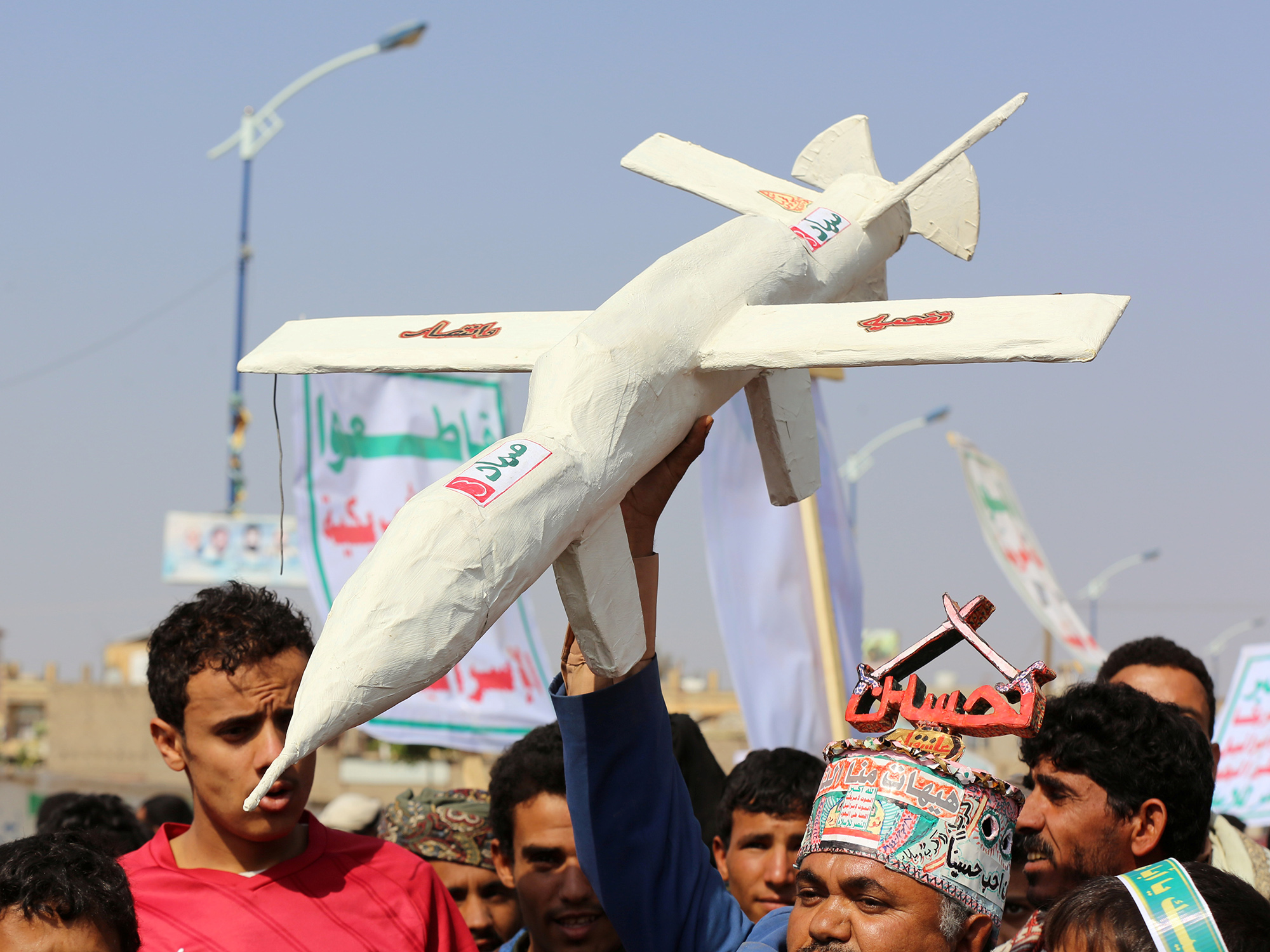 nypost.com16/09/2019 Military
By Mark Moore September 15, 2019 Iran on Sunday denied US claims that it was behind the drone attacks on oil facilities that knocked out half of Saudi...»»»

---
Iran artist puts spotlight on water shortage through music ...

aljazeera.com15/01/2019 Arts
Electronic musician Saba Alizadeh hosts shows at dried-up reservoirs to call attention to growing scarcity of water. by Saeed Jalili *** Alizadeh has...»»»

---
Karbala, Gaza or Sanaa; that's the question!...

1host2u.ir03/06/2018 Politics
Every year, the Shia community observe the anniversary of Ashura, the day on which the Battle of Karbala took place; namely, October, 10, 680 CE. On t...»»»

---
Be Careful What You Wish For: A 'Persian Spring' Would Be a Disaster ...

nationalinterest.org21/01/2018 Politics
Gawdat Bahgat January 18, 2018 After a week of violent demonstrations in several large cities and small towns, Maj. Gen. Mohammad Ali Jafari, command...»»»

---
Removal of the heart: how Islam became a matter of state in Iran ...

theguardian.com30/09/2016 Politics
Some academics argue the Safavid Shahs gave Iranian Shiism a rule-fixation and abandonment of spirituality it has never lost Gareth Smyth for Tehran B...»»»

---
Sounds of Persia - The Hindu...

thehindu.com15/04/2016 Fun
*** the chang (Persian harp), barbat (lute), sorna (oboe), tanbour (long-necked lute), tonbak (goblet drum) and the deep, basal daf (Persian frame dru...»»»

---
The Persian Gulf′s forgotten minority...

en.qantara.de15/03/2016 Culture
″Afro-Iran″ photo book The Persian Gulf′s forgotten minority For a long time, little was known about the Afro-Iranian minority in the Persian Gulf. Ge...»»»

---
Tehran Orchestra performs 'The Ashura Opera'...

irna.ir20/10/2015 Arts
Tehran, Oct 20, IRNA - Tehran Symphony Orchestra conducted jointly by Ali Rahbari and guest conductor Nasir Heidarian is performing 'The Ashura Opera...»»»

---
Bomb Blasts Rock Libyan Capital Near Iranian Ambassador's Residence ...

english.farsnews.com23/02/2015 News
TEHRAN (FNA)- Two explosions rocked Central Tripoli near the residence of the Iranian ambassador to Libya on Sunday. The first blast took place near t...»»»

---