Iranian state TV: Helicopter crash kills 5 in western Iran...

msn.com06/03/2019 Auto
TEHRAN, Iran — Iran's state TV is reporting that five people were killed after a rescue helicopter crashed in the country's western province of Chahar...»»»

---
Ski Resort Slated to Be Largest in Iran ...

financialtribune.com24/12/2016 Sports
Construction on Iran's largest ski resort in Zardkouh, Chaharmahal-Bakhtiari Province, will commence next year, according to a provincial tourism offi...»»»

---
Persian roots of Polo ...

presstv.ir01/11/2016 Sports
These are some of the stories covered in this episode of IRAN program: The origins of Polo​: Before the game of polo turned into the lavish, spectacul...»»»

---
Win-Win Entrepreneurship in Iran - The Globalist...

theglobalist.com01/11/2015 Culture
An Iranian farmer has devised a way to both help nomads move their herds, and protect his farmland. By The Globalist, November 1, 2015 Seyed Esmail ...»»»

---
Sulfur in euro-4 gasoline violates standards...

irna.ir21/10/2015 Nature
Tehran, Oct 20, IRNA – Tests on euro-4 gasoline distributed in Tehran have shown significantly high amounts of sulfur, CEO of Tehran Air Quality Cont...»»»

---
UNESCO Seal of Excellence for Shahr-e Kord handicrafts...

irna.ir10/08/2015 Fun
Tehran, Aug 10, IRNA - Chaharmahal-Bakhtiari province has received UNESCO Seal of Excellence for handicrafts during the past two years, said Mehrdad ...»»»

---
Man-lion friendship; feline love, human compassion ...

en.mehrnews.com27/07/2015 Nature
News ID: 2867895 - Mon 27 July 2015 - 13:18 Culture SHAHREKORD, Jul. 27 (MNA) – The friendship of a lioness and a local pahlavan has provided the mat...»»»

---
Iran's longest arch bridge opens ...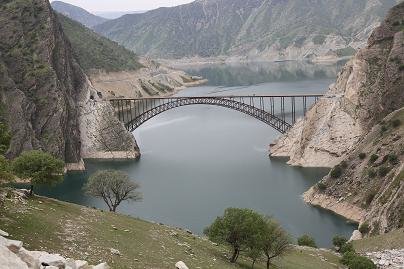 en.mehrnews.com17/06/2015 News
News ID: 2780688 - Wed 17 June 2015 - 00:15 Technology SHAHREKORD, Jun. 16 (MNA) – Country's longest arched bridge Karun 4 opened today in Shahrekord...»»»

---
President Rouhani off to Rasht ...

irna.ir15/04/2015 News
Tehran, April 15, IRNA - President Hassan Rouhani left Tehran for Rasht in the northern province of Gilan on Wednesday morning. During his two-day vis...»»»

---
Looking for Ethnicity in Iran...

international.ucla.edu17/02/2015 Culture
A lecture in English by Rasmus Christian Elling, Copenhagen University. Part of the UCLA CNES and Program of Iranian Studies Bilingual Lecture Series....»»»

---