British travellers flock to Iran : Rapid increase in travel to Iran...

telegraph.co.uk21/04/2016 Fun
*** A mosque in Shiraz Credit: Nicola Messana - Fotolia Megan Charles 21 April 2016 • 10:31am Iran is appearing on the travel itineraries of an ...»»»

---
The War Photo No One Would Publish - The Atlantic...

theatlantic.com13/10/2014 Military
The War Photo No One Would Publish When Kenneth Jarecke photographed an Iraqi man burned alive, he thought it would change the way Americans saw the G...»»»

---
Iran's non-resident envoy enters London...

english.irib.ir13/12/2013 News
Iran's non-resident chargé d'affaires to Britain, Mohammad Hassan Habibollahzadeh, has arrived in London. Habibollahzadeh, who left Tehran for London...»»»

---
Police State Britain: UK Security Services Can Decide if Journalism is...

globalresearch.ca05/11/2013 News
By Stephen Lendman Global Research, November 04, 2013 Britain's Government Communications Headquarters (GCHQ) operates like NSA. They work cooperative...»»»

---
UK Media Crackdown: Greenwald's Partner Detained, Guardian Forced to D...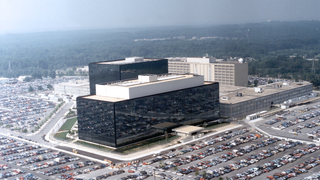 democracynow.org27/08/2013 News
The Obama administration has acknowledged it had advance notice British officials were going to detain David Miranda, the partner of Guardian journali...»»»

---
UK's actions 'incompatible' with Human Rights Convention – Council of ...

rt.com23/08/2013 News
The Guardian's partial legal victory over the UK government's seizure of documents still bodes badly for press freedom and is incompatible with EU con...»»»

---
Detention of Greenwald Partner in London Clearly Came on US Orders | T...

thiscantbehappening.net21/08/2013 News
by: Dave Lindorff It is becoming perfectly clear that the outrageous detention of American journalist Glenn Greenwald's Brazilian partner David Mir...»»»

---
Negareh: Iran Air Boeing 727 London Heathrow Airport 1976.jpg...

1host2u.ir01/01/2012 Media
Iran Air Boeing 727-86 EP-IRD (cn 19817/537) at London Heathrow Airport May, 30, 1976. On Jan, 21, 1980 at 19:11 local time, the aircraft, registered ...»»»

---
Pan Am Flight 103 explodes over Scotland, Dec. 21, 1988 - POLITICO...

politico.com21/12/1988 History
By Andrew Glass 12/21/15 12:01 AM EST On this day in 1988, Pan Am Flight 103, a Boeing 747 en route to New York from London, exploded over Lockerbie,...»»»

---
Iranian Embassy Siege in London ...

1host2u.ir30/04/1980 History
The Iranian Embassy siege took place from 30 April to 5 May 1980, after a group of six armed men, led by Oan Ali Mohammed, stormed the Iranian embassy...»»»

---