September 12, 490 BCE: Remembering The Battle of Marathon On The 2,506...

forbes.com12/09/2016 History
By Sarah E. Bond , an Assistant Professor of Classics at the University of Iowa. For more on ancient and medieval history, follow her @SarahEBond. Sep...»»»

---
Darius I stele found in southern Russia may become world sensation ...

rbth.com06/08/2016 History
Archeologists doing excavations in the area of the antique town of Phanagoria in the Temryuk district of Russia's southern Krasnodar Territory have di...»»»

---
Pulao: Its Incredible Journey Onto Our Plates - NDTV Food...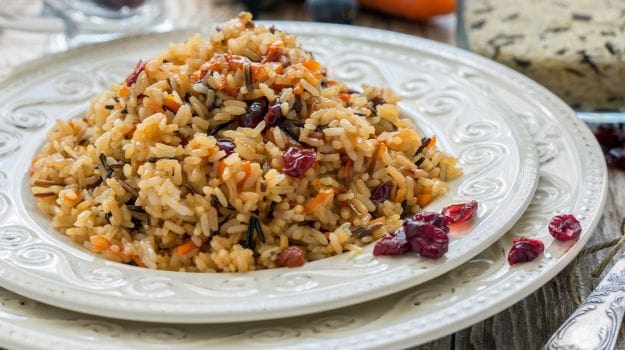 food.ndtv.com09/12/2015 Cuisine
Anoothi Vishal, Modified: December 09, 2015 13:14 IST One of my frequent bugbears is the interchangeable use of the terms "biryani", "pulao" and, well...»»»

---
The Persians -by the Greek tragedian Aeschylus ...

en.wikipedia.org16/09/2014 Arts
The Persians (Ancient Greek: Πέρσαι, Persai, Latinised as Persae) is an ancient Greek tragedy written during the Classical period of Ancient Greece by...»»»

---
Dariush 2. Becomes King...

1host2u.com10/01/423BC History
After the death of Artaxerxes 1 in 424 B.C., three of his sons declared themselves king. One of them was Sogdianus, the son of Artaxerxes and a Baby...»»»

---
Callias Teaty Ends Greco Persian Wars...

1host2u.com25/10/449BC History
After a series of battles between Persians and Greeks that lasted for almost half a century, an Athenian statesman named Callias was sent to Susa to o...»»»

---
The Battle Of Mycale...

1host2u.com27/08/479BC History
After an alliance between Greeks and Spartans, many Ionian cities began revolting. Sacking of Athens was marked as "mission accomplished" as punishmen...»»»

---
Greco-Persian Wars: The Battle of Thermopylae ...

1host2u.com20/08/480BC History
The Battle of Thermopylae was fought between an alliance of Greek city-states, led by King Leonidas of Sparta, and the Persian Empire of Xerxes I over...»»»

---
The Battle of Marathon Between Persia and Greece ...

1host2u.com14/09/490BC Military
The Battle of Marathon (Greek: Μάχη τοῦ Μαραθῶνος, Machē tou Marathōnos) took place in 490 BC, during the first Persian invasion of Greece. It was fou...»»»

---
Ionian Greeks Defeated Off Lade...

1host2u.com20/10/494BC History
In summer of 498, Sardes, the capital of the Satrapy of Lydia, was destroyed by revolting Ionian Greeks. Datis, the same Median general who commanded ...»»»

---