Failure to aid province highlights Iran's misguided priorities ...

thehill.com01/03/2017 Politics
By Ali Safavi, opinion contributor - 02/28/17 05:20 PM EST For days now, large swathes of western Iran have been covered in dust — literally. Dust sto...»»»

---
Why Iran is so misunderstood, and how to film adventure travel | South...

scmp.com09/12/2015 Fun
By Tessa Chan Filmmakers Tom Allen and Leon McCarron found it hard to pay for anything in Iran, so hospitable are its people. They saw another side of...»»»

---
Foreign delegation visits Karun-Shadegan water transfer project ...

en.mehrnews.com21/09/2015 Nature
News ID: 2920917 - Mon 21 September 2015 - 14:22 Culture AHVAZ, Sep. 21 (MNA) – Representatives from five European countries and the United Nations re...»»»

---
Iran's longest arch bridge opens ...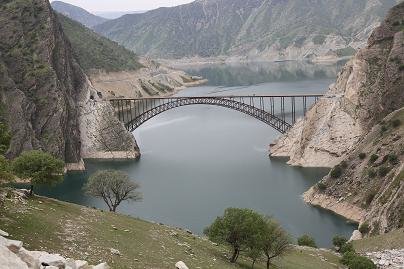 en.mehrnews.com17/06/2015 News
News ID: 2780688 - Wed 17 June 2015 - 00:15 Technology SHAHREKORD, Jun. 16 (MNA) – Country's longest arched bridge Karun 4 opened today in Shahrekord...»»»

---
Book illustrates life in Persia | Connect Stoughton...

stoughtonnews.com08/09/2014 Arts
Book illustrates life in Persia Submitted by admin on Sun, 09/07/2014 - 06:00 Stoughton history professor publishes photo compendium By: Debra Seubert...»»»

---
Iran river trip 'a dice with death' - Yahoo News UK...

uk.news.yahoo.com28/07/2014 Fun
A Northern Ireland adventurer who followed the longest river in Iran from source to sea has said it was like dicing with death. Leon McCarron walked, ...»»»

---
Iran's complex Khuzestan region through the eyes of its children | Wor...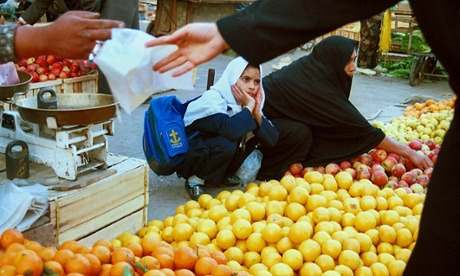 theguardian.com25/06/2014 Culture
Striking poverty, cultural anachronisms and linguistic barriers were once a daily reality for Sepideh, who taught girls' elementary school in an Arab ...»»»

---
Lost Civilization May Have Existed Beneath the Persian Gulf ...

m.livescience.com08/04/2014 History
By Jeanna Bryner Date: 09 December 2010 Veiled beneath the Persian Gulf, a once-fertile landmass may have supported some of the earliest humans outsid...»»»

---
Negareh: Zagros Range Kolunchin Zardkuh.jpg...

1host2u.ir01/01/2012 Media
Kolunchin is the highest peak of Zardkuh (Yellow mountain) 2nd in Zagros Range after Mt. Dena. It is located in the Chaharmahal and Bakhtiari Province...»»»

---
Negareh: Shushtar Watermills Karun River.jpg...

1host2u.ir01/01/2012 Media
Shushtar Watermills have a beautiful view on the Karoon River in Khuzestan province. Shushtar is approximately 92 km away from Ahvaz. In the Achaemeni...»»»

---