Hassan Rouhani proposes referendum to heal Iran's divisions ...

theguardian.com12/02/2018 Politics
Iranian president issues call for unity in speech to mark 39th anniversary of Islamic revolution *** Hassan Rouhani speaking at Azadi Square in Tehran...»»»

---
Donald Trump, pollution and Rouhani's chances: Iran's Vice President l...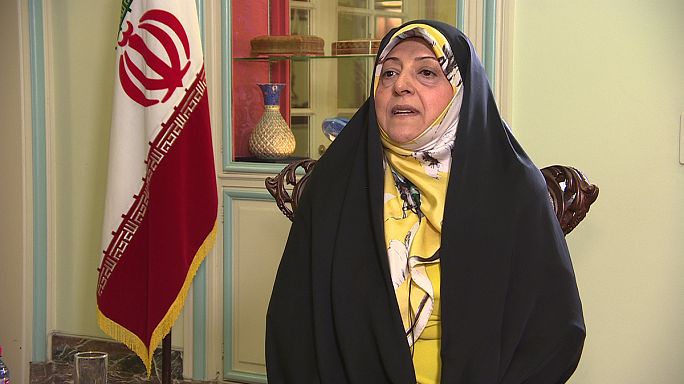 euronews.com23/12/2016 Nature
Mohsen Salehi, euronews : "How can Iran and Europe co-operate on the environment? What are the consequences of the Donald Trump presidential win in Am...»»»

---
Iranian judicial authorities attempt arrest of MP ...

theguardian.com29/11/2016 Politics
Mahmoud Sadeghi confronted by security officials over his scrutiny of financial conduct of judiciary chief By Saeed Kamali Dehghan Iran correspondent...»»»

---
Iran's supreme leader commutes almost 900 sentences - World | The Star...

thestar.com.my18/01/2014 Military
BEIRUT (Reuters) - Iranian Supreme Leader Ayatollah Ali Khamenei agreed on Saturday to pardon or reduce the sentences of 878 people in honour of the P...»»»

---
Iran: Rohani Govt Says Working To Free Opposition Leaders Eurasia Revi...

eurasiareview.com29/11/2013 People
By Radio Zamaneh November 30, 2013 An Iranian government spokesman has announced that the Rohani administration is working to end the house arrest o...»»»

---
Iran, the Twenty-First-Century Island of Stability | Middle East Resea...

merip.org05/10/2013 News
by Kevan Harris | published September 28, 2013 - 6:26pm Iran's 1979 revolution, in helping to push out Jimmy Carter and bring in Ronald Reagan, off...»»»

---
Negareh: Tehran Shahidi Karroubi Karbaschi 2009.jpg...

1host2u.ir01/01/2012 Media
Tehran Shahidi Karroubi Karbaschi 2009 -Keywords: Tehran , Hengameh Shahidi , Mehdi Karroubi , Mohsen Karbaschi , 2009...»»»

---
Amnesty International Condemns Iran Executions...

1host2u.ir27/04/2011 History
(Wikipedia) - In 2011, Iran is on course for a record year in executions. In 2010, according to Amnesty International, 253 people were executed, thoug...»»»

---
United Nations Security Council Resolution 1929 ...

1host2u.ir09/06/2010 History
United Nations Security Council Resolution 1929, adopted on 9 June 2010, after recalling resolutions 1696 (2006), 1737 (2006), 1747 (2007), 1803 (2008...»»»

---
Report Of Prisoner Abuse In IRI...

1host2u.ir09/08/2009 History
Allegations of prisoner abuse were associated with the existence of the Islamic Republic of Iran since its foundation. Although news of torture, sexua...»»»

---