Criminal Embargos: Venezuela and Iran in the Crosshairs of Murderers I...

globalresearch.ca11/08/2019 Politics
By Peter Koenig Global Research, August 10, 2019 Imagine just for a moment, the World would stand up in unison, sick and tired of the aggressive kill...»»»

---
Iran hands over NAM presidency to Venezuela ...

news.xinhuanet.com18/09/2016 News
CARACAS, Sept. 17 (Xinhua) -- Iran officially handed over the three-year rotating presidency of the Non-Aligned Movement (NAM) to Venezuela at the 17...»»»

---
Iran supports any move to stabilize oil market: Rouhani ...

cnbc.com18/09/2016 Politics
Umit Bektas | Reuters Iran's President Hassan Rouhani Iran's President Hassan Rouhani said Tehran supports any move to stabilize the global oil market...»»»

---
Rouhani heads to Venezuela en route to US ...

presstv.ir17/09/2016 News
*** Iranian President Hassan Rouhani climbs the staircase to the presidential plane to travel to Venezuela, Cuba, and the United States, September 16,...»»»

---
Pres. Maduro hails Iran as 'power of peace' in world ...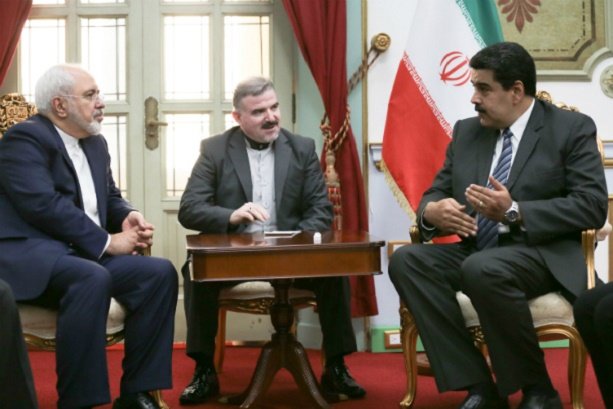 en.mehrnews.com28/08/2016 Politics
News ID: 3753855 - Sun 28 August 2016 - 09:37 Politics CARACAS, Aug. 28 (MNA) – Venezuelan President Nicolás Maduro described the Islamic Republic as ...»»»

---
Iran will sue US over decision to give terror victims $2 billion from...

rt.com11/05/2016 Politics
*** Iranian President Hassan Rouhani. © Raheb Homavandi / Reuters Iran is planning to take legal action against the United States in international c...»»»

---
120 nations accuse US top court of violating law over Iran...

cnsnews.com06/05/2016 News
By the Associated Press | May 5, 2016 *** Map of the current members (dark blue) and observers (light blue) of NAM (Non-Aligned Movement) UNITED NATI...»»»

---
Silk Dragon Takes Persian Road...

counterpunch.org29/01/2016 Politics
by Pepe Escobar He came, he saw, and he pocketed all the deals that matter. Chinese President Xi Jinping's tour of Southwest Asia – Saudi Arabia, Ir...»»»

---
UN passes Iranian-proposed Nuclear Disarmament Resolution ...

presstv.ir08/12/2015 Politics
*** A view of the UN General Assembly (file photo) The United Nations General Assembly (UNGA) has passed a resolution proposed by Iran aimed at bringi...»»»

---
Zarif: Int'l community needs broad convention to eliminate nukes...

irna.ir02/10/2015 Politics
New York, Oct 1, IRNA – Iranian Foreign Minister Mohammad Javad Zarif said that the gradual method of elimination of nuclear weapons has faced failur...»»»

---