The First Female, European Travel Writer To Persia: Lady Mary Leonora ...

iranian.com15/11/2018 History
by Farid Parsa9 hours ago Mary Sheil is the first European, female travel writer who travelled and lived in Persia and left behind a valuable travel j...»»»

---
Against the odds, Louvre exhibition opens in Tehran in historic deal ...

theartnewspaper.com06/03/2018 Arts
French museum became first cultural institution to secure ties with Islamic regime after sanctions lifted in 2016 Vincent Noce 5th March 2018 18:24 GM...»»»

---
Persian Quilt design is having a moment in the U.S. - and not just on ...

brainerddispatch.com05/02/2018 Arts
By Washington Post on Feb 4, 2018 at 10:33 a.m. Serena & Lily's Suzani quilt ($228-$368) and sham ($78-$88) in navy. (Michael Valdez/Serena & Lily) ...»»»

---
U.S. has much to gain by warming up to Iran ...

registerguard.com24/12/2017 Politics
By Richard Pettigrew For The Register-Guard DEC 24, 2017 Let's stop demonizing Iran. Our relations with that country in recent decades have been based...»»»

---
European Parliament votes in favor of resolution to freeze Turkey's ac...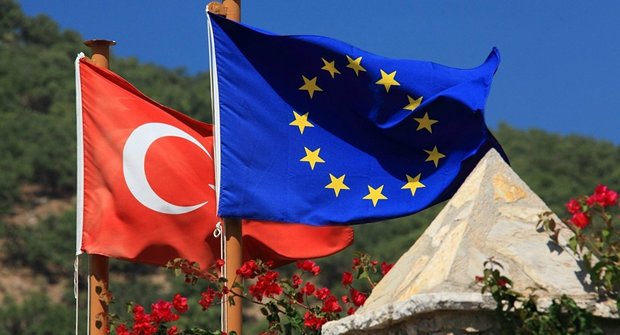 en.mehrnews.com24/11/2016 News
News ID: 3833102 - Thu 24 November 2016 - 15:40 Politics TEHRAN, Nov. 24 (MNA) – The European Parliament has voted on Thursday in favor of a non-bind...»»»

---
4 Maps That Explain Iran's Place In The Middle East...

forbes.com18/10/2016 Politics
If you ranked the civilizations that have most affected the course of human development, Persia would be near the top of the list. We forget this beca...»»»

---
Ninth Greater Sin: USURY IN QURAN AND SUNNAH ...

1host2u.com04/10/2016 Culture
Ninth Greater Sin: Usury The ninth Greater sin is usury. That it is classified as a Greater Sin is clear in traditions recorded from the Holy Prophet ...»»»

---
Removal of the heart: how Islam became a matter of state in Iran ...

theguardian.com30/09/2016 Politics
Some academics argue the Safavid Shahs gave Iranian Shiism a rule-fixation and abandonment of spirituality it has never lost Gareth Smyth for Tehran B...»»»

---
Travels with the (Not So) Intrepid Mr. D'Arcy: A Persian Story ...

lareviewofbooks.org16/09/2016 Arts
By Daniel Newman "IF STUDENT DIARIES are not often seen as the transformative stuff of history, then they should be," writes Nile Green proleptically....»»»

---
Sykes-Picot: 100 Years Later ...

valuewalk.com24/05/2016 History
By Confluence Investment Management on May 23, 2016 8:34 pm in Politics Sykes-Picot: 100 Years Later Last week marked the 100th anniversary of the Sy...»»»

---