Convention on the legal status of the Caspian Sea ...

en.wikipedia.org12/08/2018 History
The Convention on the legal status of the Caspian Sea is a treaty signed at the Fifth Caspian Summit in Aktau, Kazakhstan, on 12 August 2018 by the pr...»»»

---
The Jewels of Iran: Top 5 Places To Visit in Iran...

outlookindia.com25/04/2018 Fun
While everybody is anxious about the Iran-US nuke deal, we thought we'd remind you why this beautiful country has been on the wish list of many a trav...»»»

---
Vacation in Iran ...

newyorker.com17/04/2017 Fun
When I was a child, we often spent our time—at home and on trips—hiding from the revolution. Today's youth is getting to rediscover the country. Photo...»»»

---
Darius I stele found in southern Russia may become world sensation ...

rbth.com06/08/2016 History
Archeologists doing excavations in the area of the antique town of Phanagoria in the Temryuk district of Russia's southern Krasnodar Territory have di...»»»

---
In pictures: Eight and ninth century stories of the Persian hero Rusta...

scroll.in05/06/2016 Arts
by Ursula Sims-Williams Published Yesterday · 07:30 pm. Tales of the holy warrior and his trusty steed, Rakhsh were immortalised by the 10th-centur...»»»

---
India and Iran: How The Two Ancient Civilizations Can Curb Radicalism?...

firstpost.com01/06/2016 Politics
Ghulam Rasool Dehlvi May 31, 2016 Recently, I was in the capital of Iran, Tehran when the epoch-making trilateral relations were built between India,...»»»

---
Zoroastrian temple erected in New York ...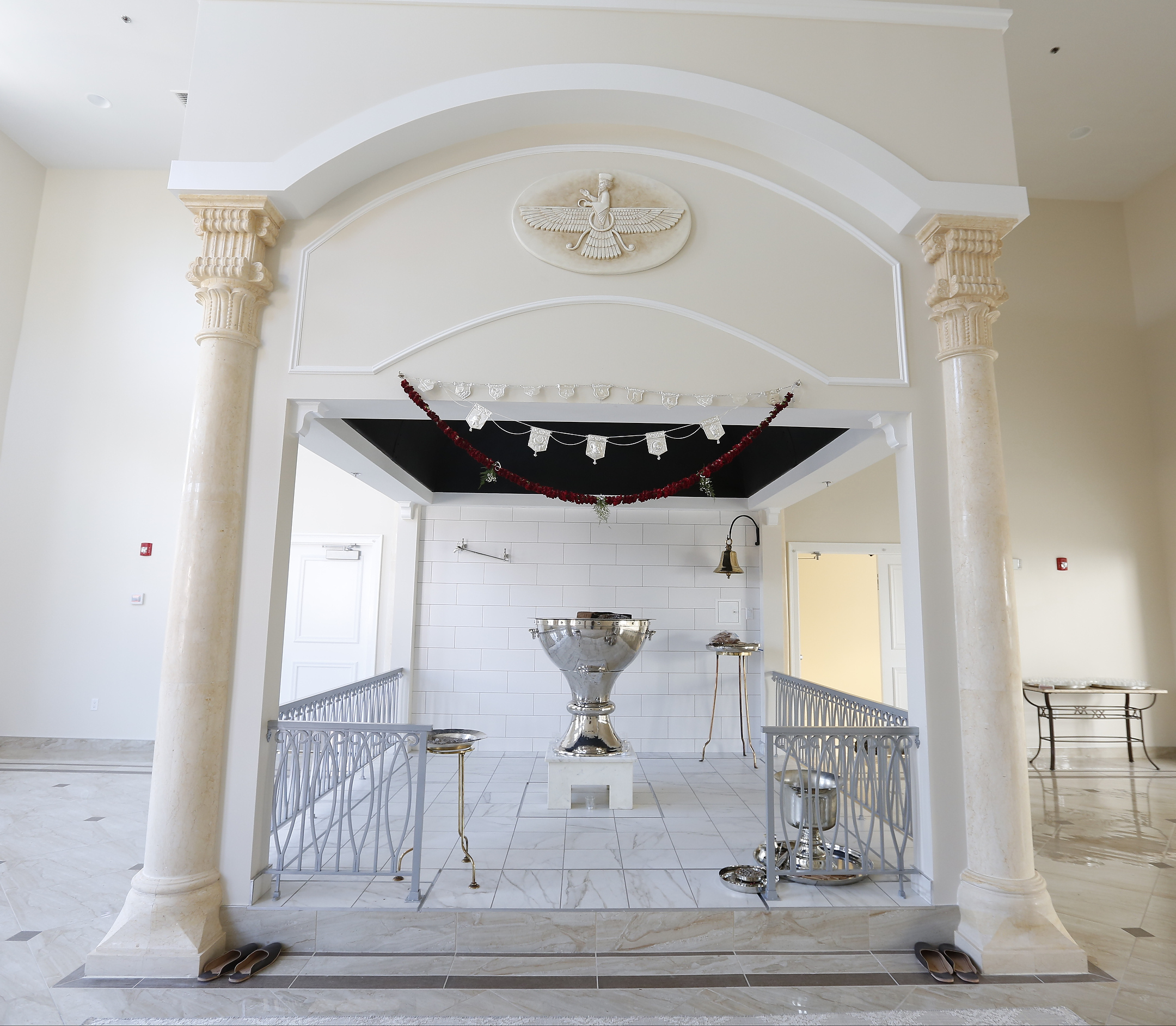 khou.com04/04/2016 Culture
RAMAPO, N.Y. — Drive along Pomona Road in Ramapo, and you'll find the new home for followers of one of the world's oldest religions. The gleaming squa...»»»

---
'Princeton's Great Persian Book of Kings' Review - WSJ...

wsj.com18/11/2015 Arts
An exhibition helps us better understand the 'art of the book,' one of the most prized genres in Islamic societies. By Lee Lawrence Princeton, N.J. *...»»»

---
Timeline of Iranian History from Ancient Persia to the Islamic Republi...

on-the-matrix.com24/09/2015 History
Dynasty, Ruler or Event Begin End Birth of Zoroaster Sometime between 10th and 7th century BCE Achaemenian Dynasty Cyrus the Great 559 BCE 530 BCE F...»»»

---
New York audiences enjoy 'Arts of the Turco-Persian Diaspora'...

todayszaman.com14/08/2014 Fun
August 13, 2014, Wednesday/ 14:37:39/ ALEXANDRA IVANOFF / NEW YORK New York City, home to hundreds, if not thousands, of different cultures and langu...»»»

---