Iran's culture is misunderstood ...

thetriangle.org28/10/2018 Culture
By Roxana Shojaian Oct. 26, 2018 *** Photograph courtesy ofآرمان at Wikimedia Commons. The first question most people have asked me when I told them t...»»»

---
Tourists flock to Iran's 'image of the world' ...

aljazeera.com06/05/2017 Fun
Key sites in the historic city of Isfahan have witnessed a significant rise in visitor numbers since the nuclear deal. *** The Shah Mosque is among Is...»»»

---
Why you should add Iran to your bucket list ...

tags.news.com.au11/10/2016 Fun
Graeme Culliford, The Sun October 11, 2016 2:19pm THERE were rumours that the feared Revolutionary Guard did not want us in Iran and we might be follo...»»»

---
The truth about visiting Iran: You'll be greeted with smiles ...

dallasnews.com21/03/2016 Fun
By JUDITH FEIN Special Contributor Published: 21 March 2016 02:31 PM Updated: 21 March 2016 02:32 PM If you tell your friends you are going to Iran, t...»»»

---
34 incredibly beautiful reasons to visit Iran - CNN.com...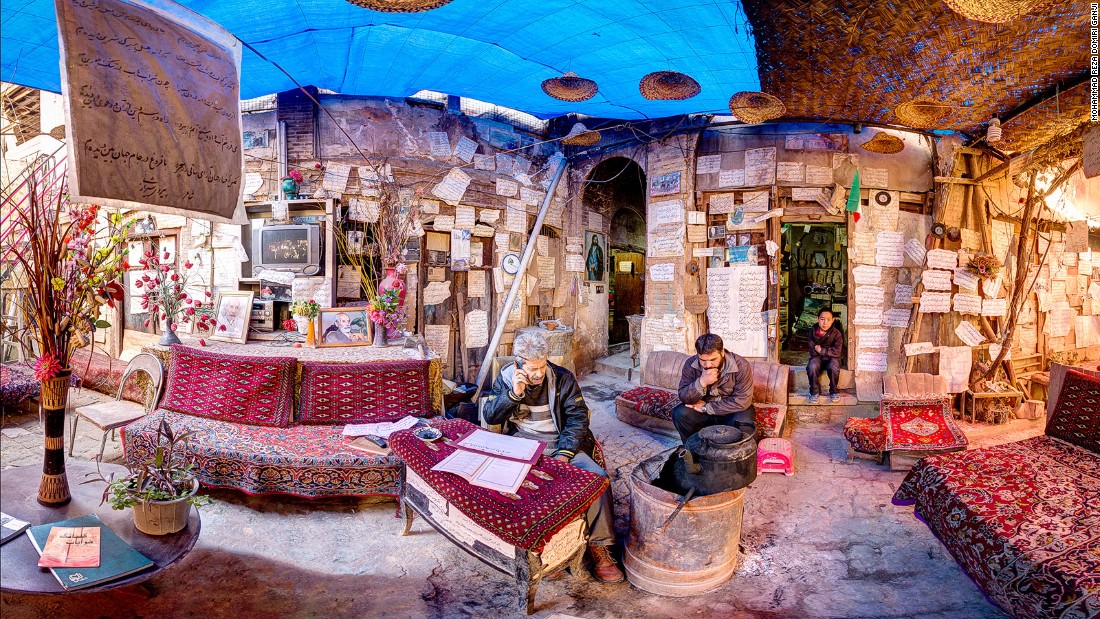 edition.cnn.com12/02/2016 Fun
By Barry Neild, CNN (CNN)With international sanctions on their way out, the world is running out of excuses not to visit Iran. One look at this colle...»»»

---
Trip to Half of The World: Isfahan 2015, Ancient Capital of Persia Sho...

1host2u.ir10/05/2015 Fun
Isfahan is famous for its Islamic architecture, with many beautiful boulevards, covered bridges, palaces, mosques, and minarets. Persian proverb "Esfe...»»»

---
Eclectic Iran | The Jakarta Post...

thejakartapost.com05/03/2015 Fun
Emke De Vries, The Jakarta Post, Jakarta | Feature | Thu, March 05 2015, 6:58 AM - *** Naqsh-e Rostam: The tombs, built around the same time as Perse...»»»

---
Top 10 places to visit in Iran...

icedchai.com03/09/2013 News
Experiencing Iran was for us mostly about interacting with Iranians and hearing what they have to say about their country, however during our stay we ...»»»

---
Negareh: Isfahan Naghshejahan Square Pool.jpg...

1host2u.ir01/01/2012 Media
Reflection of the Shah Mosque in the pool at Isfahan's Naghshejahan Square, once the seat of the Safavid Empire, one of UNESCO's World Heritage sites....»»»

---
Negareh: Isfahan Imam Mosque Arcade.jpg...

1host2u.ir01/01/2012 Media
Muqarnas in the entrance gate to the Shah Mosque in Isfahan. Muqarnas developed around the middle of the 10th century in northeastern Iran. They take ...»»»

---