Dog travels from Iran to University for special veterinary treatment ...

mndaily.com18/09/2017 Nature
Raha, a former stray dog in Iran, received treatment last month at the University after surviving firecracker burns to his mouth. By Cleo Krejci *** ...»»»

---
Flooding, landslides kill 25 in northwest Iran ...

presstv.ir15/04/2017 News
Torrential downpours have caused flooding and landslides in four provinces in Iran's northwest, killing a total of 25 people. Esma'eel Najjar, the hea...»»»

---
Iran retailers feel cornered by foreign brands ...

presstv.ir07/03/2017 Economy
Turkish inroads put Iranian retailers on edge *** A Turkish fashion brand in a modern shopping mall in Isfahan Small shops, department stores and supe...»»»

---
Quake jolts southern province of Sistan-Baluchestan...

irna.ir17/05/2016 Nature
Tehran, May 17, IRNA - An earthquake measuring 4.1 degrees on the Richter scale jolted Nikshahr township in the southern province of Sistan-Baluchest...»»»

---
AP PHOTOS: Women's rock climbing gains foothold in Iran - Business Ins...

businessinsider.com01/02/2016 Sports
In this Tuesday, Jan. 19, 2016 photo, Iranian female rock climber, Farnaz Esmaeilzadeh, scales a natural cliff in a mountainous area outside the city ...»»»

---
Japan Tobacco buys Iranian cigarette maker to boost dominance ...

ft.com19/10/2015 Economy
By Najmeh Bozorgmehr in Tehran Japan Tobacco International has bought an Iranian cigarette maker in an attempt to reinforce its position as the market...»»»

---
Asiatic cheetah fine almost 16-fold ...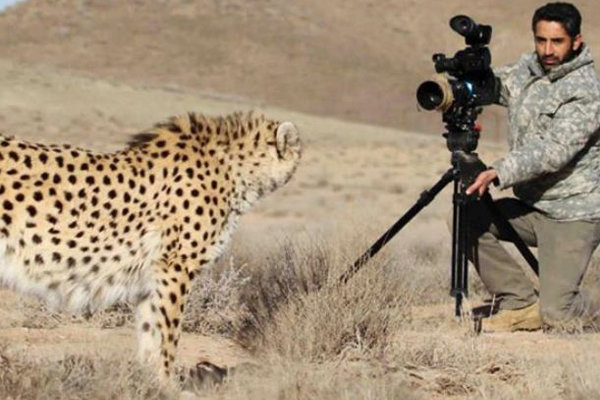 en.mehrnews.com24/05/2015 Nature
News ID: 2758523 - Sat 23 May 2015 - 23:05 Culture TEHRAN, May 23 (MNA) – The Director-General of Department of Environmental Protection and Hunting ...»»»

---
President Rouhani off to Rasht ...

irna.ir15/04/2015 News
Tehran, April 15, IRNA - President Hassan Rouhani left Tehran for Rasht in the northern province of Gilan on Wednesday morning. During his two-day vis...»»»

---
Looking for Ethnicity in Iran...

international.ucla.edu17/02/2015 Culture
A lecture in English by Rasmus Christian Elling, Copenhagen University. Part of the UCLA CNES and Program of Iranian Studies Bilingual Lecture Series....»»»

---
Iranian company exports electrical machinery worth $50mn ...

irna.ir28/01/2015 Import-Export
Iranian company exports electrical machinery worth $50mn Zanjan, Jan 28, IRNA – Iran Transfo Company has exported electrical machinery and equipment ...»»»

---