4th Occupation Of Tabriz By Ottomans...

1host2u.ir27/07/1548 History
The Safavi army was trying to regain its power after Iraq was lost to Ottomans when Sultan Soleyman started his second Iran campaign. His first campai...»»»

---
Nader Begins Ariana Expedition...

1host2u.ir27/07/1728 History
On July, 27, 1728, Nader Shah set out upon an expedition against the Afghan warlords, who had penetrated into Khorasan. He took the Behadin fortress i...»»»

---
Afghan Prince Beseiges Mashhad...

1host2u.ir27/07/1730 History
After Nader liberated Hamedan and Tabriz, he was moving his army towards Erivan when he heard the news that Prince Hossein had laid a siege on Mashhad...»»»

---
Constitutional Monarchy Approved...

1host2u.ir27/07/1906 History
It's a matter of debate which event really instigated the Constitutional Monarchy Movement but incapability and incompetence of Qajar kings was leadin...»»»

---
Shah Dies In Egypt ...

1host2u.ir27/07/1980 History
During his second exile, Mohammad Reza Pahlavi traveled from country to country seeking what he hoped would be temporary residence. First he flew to A...»»»

---
99-year-old woman from Iran becomes US citizen - Connecticut Post...

ctpost.com27/07/2013 News
LOS ANGELES (AP) — In nearly a century since her Iranian birth, Khatoun Khoykani has lived through revolutions and world wars. Now, 15 years after mo...»»»

---
How two Iranian brothers created one of the world\'s first travel docu...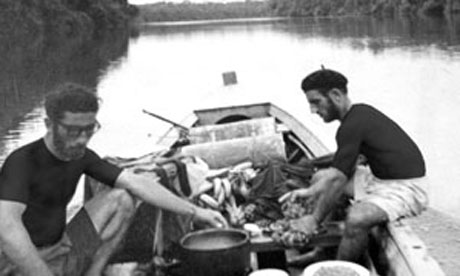 guardian.co.uk27/07/2013 News
by Kevin Rushby and Lois Pryce It would take a brave soul to set out today on a 10-year journey around the world on a motorbike, a journey that delibe...»»»

---