Iran's intl. internet bandwidth hits 276 GB/s
Iran's intl. internet bandwidth hits 276 GB/s ...
en.mehrnews.com
13/01/2016 Internet-IT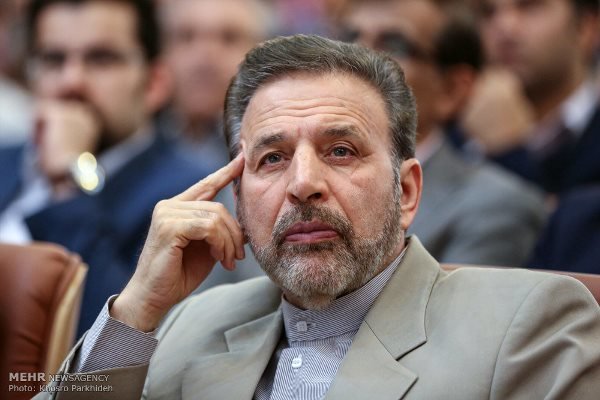 Keywords:#Communications, #En.mehrnews.com, #ICT, #Iran, #MNA, #Mahmoud_Vaezi, #Minister_of_Communications_and_Information_Technology, #Tehran

News ID: 3022967 - Tue 12 January 2016 - 10:38
Technology
TEHRAN, Jan. 12 (MNA) – Iran's ICT Minister Mahmoud Vaezi said the country's international internet bandwidth has grown 3.5x in two years and hit the capacity of 276 GB/s data transfer rate.
The announcement was made by Minister of Communications and Information Technology Mahmoud Vaezi at the fifth Conference on E-banking in Tehran on Monday.
"The international internet bandwidth has broadened from 72 GB/s to 276 GB/s in the last two years and the country's IP capacity has also increased fivefold," said Vaezi.
He went on to add that the ICT Ministry's future plans include increasing the bandwidth capacity of national network infrastructure, increasing local content in cyberspace, as well as full coverage of e-government services.
"Iran's foreign relations in the field of communications and information technology are developing, and with the removal of sanctions, normal conditions will return to our foreign relations and economic growth will thrive," he said.
Vaezi considered attracting foreign capital and technology as the most important goals of foreign policy for economic growth, adding "it is imperative to create appropriate conditions in our foreign relations so that we can retain our position in presenting domestic products in global markets."
--- ---
...

Related articles based on keyword density
Iran, Turkey agree not to seal fuel tanks of transit trucks ...
en.mehrnews.com 10/12/2014 Auto
Iran, Turkey agree not to seal fuel tanks of transit trucks URMIA, Dec. 10 (MNA) – Deputy of transportation office of West Azerbaijan province announc...View Details»

Iran's volleyball snares historic Olympic berth after 52 years ...
en.mehrnews.com 05/06/2016 Sports
News ID: 3676230 - Sat 4 June 2016 - 16:02 Sports TEHRAN, Jun. 04 (MNA) – Iran national volleyball team beat Poland at the 2016 Olympic men's volleyb...View Details»

Street in Tehran named after Nelson Mandela ...
en.mehrnews.com 10/12/2014 Culture
Street in Tehran named after Nelson Mandela TEHRAN, Dec. 10 (MNA) – Africa Street in northern Tehran has been renamed after Nelson Mandela during a ce...View Details»

70+ countries join Tehran Intl. Animation Fest. ...
en.mehrnews.com 10/12/2014 Fun
70+ countries join Tehran Intl. Animation Fest. TEHRAN, Dec. 10 (MNA) – 73 countries are participating in the 9th International Biennial Animation Fes...View Details»

China to help Iran complete "National Internet" ...
en.mehrnews.com 14/06/2015 Internet-IT
News ID: 2777388 - Sat 13 June 2015 - 15:14 Technology TEHRAN, Jun. 13 (MNA) – Iran's Minister of Communications and Information Technology Mahmoud V...View Details»

---
EOF